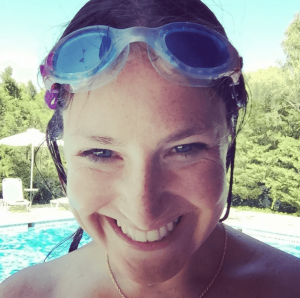 How do you choose the perfect family holiday set-up?
If you choose a large hotel, you will have the benefit of (possibly) all inclusive, choice of restaurants, two or three pools plus; and most importantly, a good kids club, so you can enjoy a few sacred hours to yourselves. But, sometimes, do you find these large hotels a bit impersonal, busy buffets and noisy at times?
For this reason, for the last five years or so, we have chosen private villas over hotels. However, private villas doesn't necessarily account for a full break. I mean, let's be honest…no childcare, taking turns watching the kids in the pool, reading the same page of your book at least five times. Not to mention sweeping the villa, a few loads of washing, plus clearing up after the kids.
Isn't it virtually impossible to find a company that gives you the privacy of your own detached villa with pool, but still have access to on-site children's club and crèche every day? Surely, you would need to choose a family hotel or a private villa…right? You can't have both…or can you?
Last summer we travelled to Mousses Villas in Lefkada, Greece with Simpson Travel. After a 3 hour flight and a 20-minute drive from the airport, we were welcomed into our 3-bedroom private villa with pool. Mousses villas is in a walled, secure complex, with 2 private villas, plus ten 2 bedroom villas in a detached and semi-detached style dotted around the gardens.
Mousses villas had such a warm, welcoming feel with a sense of community. So much so, that I don't think I have ever experienced a holiday like this since having children. Once we were settled in, later that afternoon the kids were chomping at the bit to go round to the communal pool. They could hear other children laughing from the communal pool. This is the main and only pool all the other villas would use, which is next to the on-site outdoor restaurant and bar. As soon as we opened the gate to the pool area, other families immediately welcomed us, saying 'hi guys! Have you just arrived?" and our children met new friends instantly.
Children would enjoy 'Turtle Club' which again, is on site, just a stones throw from our villa, every afternoon for 3.5 hours. I was worried that this was too long for us to be apart from the children…what kind of family holiday would it be for the children to be in turtle club all afternoon? However, the reality was that we were holidaying in July and it was hot. The afternoons were probably too warm for the children, so they were safely kept inside at the club, painting, drawing and generally having a lot of fun.
Childcare Manager Natasha instantly put my mind at ease, telling me the children would be fine and if there were any problems, she would let me know straight away. She was professional through and through. I recall texting her one afternoon saying "I do hope the children are not causing you any trouble. My son did not sleep well last night" to which she replied promptly "the children are great and having fun. All is well". Of course they are. Silly me.
Once again, I feared the 'guilt' factor would take hold and after working hard to take the children on this fabulous holiday, I am now shipping them off to Turtle Club. The kids were having fun, so it was just me that needed to relax and enjoy some free time.
I genuinely was not sure what to do with myself. My husband was already sitting in the sun reading his book and I was twiddling my thumbs. I went for a swim, I got out, I sat in the sun, I was too hot, went for another swim. I needed to go with the flow. The hours soon ticked by and soon enough it was 5pm and I couldn't wait to go and see how the children were. My husband would roll his eyes at me, as he knew that, of course they would have had a whale of time in there.
As expected, they came skipping out of Turtle Club. They couldn't get the words out quick enough telling us all the wonderful things they had done and who they played with. And this is how our holiday week began…
Mornings we were up and out early to different beach. Afternoons were relaxing and the kids enjoyed Turtle Club. Evenings were spent sitting out on the restaurant terrace under olive trees, eating authentic Greek food, whilst our children run around the secure gardens.
There is a mum and dads night out, which at first I said to my husband, "oh we don't need to do that". And he replied, "yes we do!". The kids go to Turtle Club in their pyjamas' for popcorn and movie night. They Expectation so excited. In exchange, we drove into Lefkada town and had a wonderful grown up evening. We returned to our villa for 10:30pm to collect two tired little ones after movie night.
So did the Holiday meet Expectations?
In short, it did. For many years we have either rented villas or stayed in family friendly hotels but never had I been able to find the best of both. We enjoy our privacy at times, but our children enjoy meeting new friends, and the on-site crèche by British nannies who are all NNEB qualified, just ticks all the boxes.
Mousses villa gives you the benefit of your own space, but a cleaner will pop in for ten minutes most days and replace towels and just give the villa a little once over. Another job I could tick off my list. This was probably one of the only holidays when I felt genuinely relaxed and I came back to the UK, feeling recharged and focused about getting back to work.
Mousses villas definitely struck a chord of my 'guilty mother' syndrome. I am starting to believe this is an actual illness I am suffering from and if it is…then perhaps Mousses villas was my medicine.