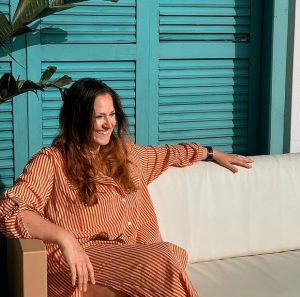 Hands up if some days you are feeling tired and lethargic? Brain fog causing you to find it harder than normal to do your daily tasks? Just struggling to find your motivation? You are not alone.
I recently read in a magazine article that Dr Jessamy Hibberd says the key reason we feel the way we do is because in days 'before COVID-19', our daily routine of work and home life was neatly coded into our brains. Now, everything is new, and our brains are having to work out a whole lot of stuff.
Like many, I am adjusting this this "new normal" and I have to keep reminding myself to look at the positives. More time at home with our families. More precious time with our kids. Not having to go a London underground with my face in someone's armpit. But…lockdown is thoroughly exhausting.
How can we be so exhausted when we have barely left our homes? Or perhaps that's entirely the point. Anna Whitehouse AKA Mother Pukka (founder of #FlexAppeal) said something really interesting on her Instagram grid. She said; 'you are not working from home; you are in your home working in the context of a fatal virus. You are, perhaps, doing an eight-hour day, often home-schooling for three hours with 12 hours of childcare. That's 23 hours of labour in a 24-hour day. You are not failing; it is too much. And now is not the time for companies to be measuring productivity. Now is the time to put a pair of pants on and get through the day." Don't worry Anna. Positive pants are on!
I spoke to Olympic athlete and life coach, Michelle Robinson about how to reset my mojo and she gave me some really important tips that I wanted to share with you.
1/ We need routine
I explained to Michelle that because I had no routine in how my day was going to run with three children at home. Plus, any exercise I was doing was occasional and unstructured. This was making my mood feel lower and some days, I was barely leaving my little office to get some fresh air.
So rather than waking up each morning and creating a day from scratch (whilst hoping for the best), Michelle recommended that I plan my day. Starting with coffee, breakfast, a 20 min walk, or light workout followed by work and so on. Structured breaks as well as dinner, bath and bedtimes for the children as they need routine too.
2/ Separate work from rest
If you are working from home right now, it's important to recognise that you don't have the same boundaries anymore. Those two elements have become more blurred. Sometimes, and I'm completely guilty of this, we can sit in front of our laptops for hours and hours – forgetting to take a break. Many people I speak to seem to be because we feel guilty because we are at home.
3/ Slow down
Many of us are used to rushing around and even during a global pandemic, has that changed? In some ways it has but in other ways, we are still putting ourselves under. A huge amount of pressure to get "everything done" …and it's exhausting.
The reality looks like it could take years for our country to get back to some kind of "normal' again. So, let's go with the flow and please – no panic buying.
Try your best to get the things done that you need to, but if you can't – don't stress. No one can ever ask you to do more than your best. Period.
4/ Limit your zoom calls
Some friends of mine have been saying that zoom is draining their energy and they couldn't work out why. So why are online meetings more tiring than face-to-face ones? People feel like they have to make more emotional effort to appear interested, and in the absence of many non-verbal cues, the intense focus on words and sustained eye contact is exhausting.
But, it's not all zoom and gloom. On the upside, social anxiety is positively correlated with feelings of comfort online. So, for people who dread physical meetings, meeting online can be a welcome respite. And even though the increased focus on verbal information in video meetings can be mentally more draining, perhaps we can find some positives?
5/ Take time for yourself
If you're a parent and you are running a busy household right now. I salute you. It's tough I know. However, if you can, to take a sometime for yourself to recharge. Just 20 minutes a day to do something you enjoy is a great way to kick start your day. Perhaps early in the morning? Or it may even be taking time to have a call with a good friend and a glass of wine!
I hope those five tips are helpful. Got some more great advice to share? Drop me a DM on instagram
Want to train with an Olympian and feel great again? Contact Michelle Robinson to try a 30 Day Fitness 'Reset' which is what I am doing.
Follow my progress on Instagram.