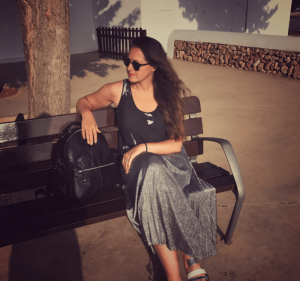 You know how the saying goes, it's cruel to be kind, but what if it was cool to be kind? Some people get to a point in the life where they want to give back. Perhaps it is in their DNA. Whatever drives some people to give back, many of us rely on the kindness from others.
After twenty years of my personal career operating a communications company with my brother, which I still enjoy and am passionate about, I wondered if others would benefit from hearing my story. I hoped by sharing what I've learnt, others would get something from it. I shared my journey of leaving school at a young age, working hard to be taken seriously when I was eighteen and learning from my mistakes.
I give several free talks every year to businesses and schools. I really enjoy talking to schoolchildren about confidence and finding your skills. Sometimes when I stand up on the stage and talk to a room of hundreds of people, I wonder how much of this is useful to them. How much they even care? But to be honest, I must push those thoughts aside, because even if I can change one schoolgirl's perception of herself, her confidence and show her that if I can do it, she can do it too, then I will feel like I've achieved my good deed for the day. And perhaps that's the point. You can't change everything or how everyone feels overnight. We must work together to help others.
Being social enables us to come together to spread messages of positivity, hope and kindness to a wider audience. Many of us have mixed emotions about social media. Sometimes I love it, sometimes I hate it. But I won't knock it as a social platform has allowed me to share my blog – my voice. Not only that, it has allowed me to meet and connect with other amazing people who, otherwise, I would never have met. When I came across Lobella Loves on Instagram I was instantly touched by the message from her company. I knew Jo Love (Lobella Loves) and I had something in common and that we should work together to spread the message of giving back. People like Jo Love are a fine example of how a little support goes a long way.
Lobella Loves is a special kind of online store for mums and little ones. Not only do they sell beautiful products from the most coveted and exciting brands, proceeds from every single sale goes to help support Mums with postnatal depression.
Money from every sale is donated to Cocoon Family Support, a charity supporting families suffering from perinatal mental health issues. There are a few really touching ways Lobella Loves has brought some campaigns to life including: –
'Notes of Hope' Campaign
The 'Notes of Hope' campaign sees Lobella Loves donate handpicked gifts from the collection to mothers receiving support via Cocoon accompanied with a letter of hope written and submitted by a mother who has been through a similar experience. I was struck by what an innovative and thoughtful thing this was.
In the lead up to the launch of Lobella Loves, they rallied an overwhelming response from supporters and postnatal depression survivors submitting letters sharing their personal experience with the condition and their positive messaged to those currently suffering.
'Tea For PND' Events
Those that have contributed their stories are invited to regular 'Tea for PND' events designed to not only thank those who have shared their experiences, but also create an ongoing support community and continue raising awareness for the cause. I will be attending one of these events soon, so we will keep you posted on dates.
How you can Help
If you are looking for an online store showcasing a beautiful handpicked collection of treasures for little people, check out Lobella Loves. Ideal for children's birthday presents, baby and christening gifts – or perhaps something for you, like this beautiful Kerikit rucksack available on the store.
The luxurious croc embossed black leather backpack (changing bag) as shown above is what I am currently using. Perfect for modern new parents looking for hands-free, stress-free style. Made with padded adjustable shoulder straps for ultimate comfort, this leather backpack is perfect for the mum-on-the-move who balances motherhood with everything else.
So please broswe and buy on the Lobella Loves website. I'm not just saying that because it has gorgeous things (it does by the way). I saying it because every time you do, you'll be giving back to another mum in need.
Good deed for the day – done.
Find out more and browse the online store: www.lobellaloves.com