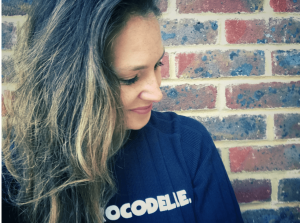 A final fond farewell to summer?
Well, according to the Met Office, the meteorological autumn began on 01 September 2017 and I'm happy about that. Why? Because autumn is my new favourite time of the year.
We may well get another heatwave in October, but in the meantime, I am dreaming of misty mornings, cosy knit jumpers and the colour. Oh, the colour. For me, autumn is about the sun streaming through the trees and although, the leaves haven't quite started to fall yet, I am expecting a technicolour explosion of oranges, yellows, reds and browns in the next four weeks.
Autumn is a sign of change. We need to recharge our batteries after a busy summer, children starting a new school year brings mixed emotions and we enjoy cosy nights in as well as crisp, country walks in the woods. A stroll in the natural, unspoilt beauty of our English countryside makes me feel happy and content. In fact, in a recent survey, the Forestry Commission England found that a staggering 96 per cent of people said that beautiful autumn colours improved their mood.
Here are Guilt Mother's top 5 reasons for loving Autumn:
1. Cosy nights in
The summer months were spent heading to the nearest pub garden, watching the kids on the play area, drinking lukewarm beer and running away from wasps. But now autumn in here, we will venture back indoors, keep the kids 'contained', take iPads / colouring books and head back the pub indoors to stay warm.
2. New TV shows
Apart from new dramas, you know it's autumn when X Factor, Strictly and GBBO are all back on the screens. This marks the countdown to Christmas. Eek! Darker evenings mean there's more time to cosy up by the fireplace with your loved ones, pets, gin and Simon Cowell – on the telly, of course.
3. Forest walks
There is something so refreshing about stepping outside and taking a deep breath and feeling the cool, sharp air. It almost feels like it is cleansing your soul. If you have had a few gin and tonics the night before, this also acts as a good detox! A leisurely stroll is for everyone. I love watching the kids play in the colourful leaves. I recommend heading to any National Trust or Forestry Commission location. We love Knole Park in Kent (shown below). You can capture some beautiful autumnal photographs too. Cameras at the ready folks. Magical.
4. Jumpers
Blazers are thrown aside for cosy knit jumpers. The high street is heaving with a whole new collection of scarves, gloves, woolly jumpers, cardigans and coats for you to hide under. I just picked up a bright yellow one in Mango and this 'Une Crocodelle' one from Lacoste. Cosiness level achieved. Perfection.
5. No guilt
Due to the cold, there is quite simply no need to feel any sort of guilt for declining any social gatherings as in most cases, as the BBQ is being put away, the social calendar may start to decline for a while. Don't feel bad about staying in with your favourite book and a hot bath. You'll probably find your mates are hoping to do the same.
So, whatever you do this autumn, enjoy the festival of colour. If this time of the year is about cosy nights in, you may wonder if this was any different to earlier in the year. I only recently thought about how little we go out now when I clocked on to the fact that the green bins go out more than we do! Oh dear…