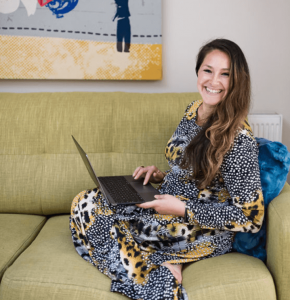 I was wondering how I could use some of this strange time in lockdown to get some of those 'jobs' done which have been on my list for ages. One of those jobs was to create a few more photo books. To try and get those precious photos from my phone and into beautiful coffee table books we can look at time and and time again.
As we in an age where our lives are filled with memories that shape who we are. Those memories can be so different for everyone, from that amazing trip to Wales to the precious photos of when your baby was born.
I have collaborated with Colorland UK, so you can collect all those beautiful memories in a book. With Colorland UK you can go beyond the simple family album, or vacation photo book. It might be the most meaningful gift you ever make, whether it's for yourself or someone else. Here are some ideas and examples for creating some brilliant memory books of your own:-
A Year in Review: Take some time to easily get your photos off your phone and make an annual photo book? Put those special moments in print so they aren't forever buried in a feed. You can auto-flow your photos right from your account into pages, and within minutes, you have a print version of your year. Don't leave your memories to constantly-changing technology. You took those photos for a special reason, put them in a memory book so they'll stand the test of time.
Special Annual Events: Every year we go to Goodwood Revival Festival and sometimes it can easy to overlook an event because it happens every year. But making a memory book about an annual event is easy, because the theme is already there! Gather all the pumpkin patch photos or similar and pop them into one beautiful book! Having the photos in a book means you can revisit those annual events throughout the year.
Children's Milestone Books: Documenting the children's lives through photo books can be easier if you break it up into little pieces. I do 'Baby's First Year' followed by the years 2-5, then 6-10 and upwards! Creating a photo book for every year just felt like a mamouth task, so dividing up the years into groups seemed so much better!
Kids Artwork Books: If you love looking at all your kids artwork they bring home from school but wonder what to do with it all, why not photograph your favourite pieces and put them all into one simple book to look over all the colourful things they drawn in their childhood. Some of fascinating drawings could be really fun and interesting to look back over when they are older!
School Leavers Books: We know it's a tough time for those who were in year six and had to left so abruptly at the end of the Easter term. Many students didn't have the opportunity to say goodbye to their teachers or friends.
I also feel for those who were taking exams and then were simply not able to. For those who may need a morale boost or something to remind them of all the good times they have had at school, why not create a book with photos, clipping and messages from their friends. How wonderful it would be to receive something like that in these challenging times.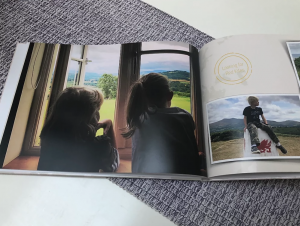 The Colorland UK Website
Creating your classic photo book is easy and straightforward, I promise! The website is very easy to use and navigate around. They have various great photo book ideas, all of which are clear to find in their menu.
Creating the Photo Books
When creating my books, I found that I could easily add text, select a font and size, add a background from a large choice available and adjust my photo boxes. Once all the photos were uploaded and placed correctly on the pages, the photo book very quickly started to come together. After some moving around of the layout and design, I was really happy with my final edit. Once added to basket, Colorland UK prompts you to check any photos which may be of low quality and see those if you choose to.
Ready to create your next photo book? Please use these fantastic discount codes and add one of the codes at the checkout, once you have created your book.
CODE: BLOGGGUILTY1
A Classic Photo Book 30x30cm, 36 pages – £10.99 GBP per book + shipment.
CODE: BLOGGGUILTY2
A Classic Photo Book A4 – 36 pages – 4.99 GBP + shipment.
Promotional codes end 30/08/2020
This is a sponsored post brought to you in collaboration with Colorland UK but
all content and opinions are Guilty Mother's own.