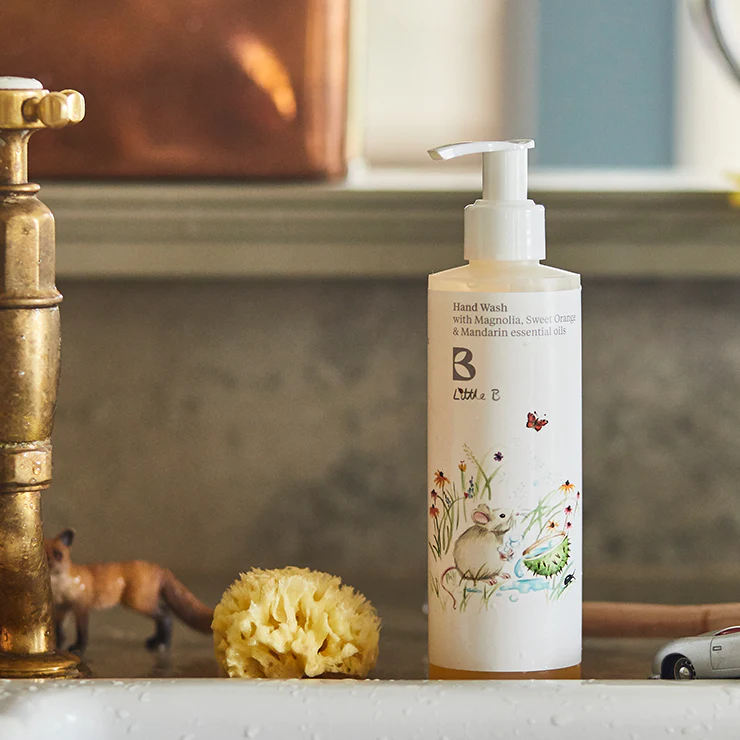 I would be surprised if you had not heard of Bramely, as they have been all over a variety of magazines over the last twelve months. Bramley reached out to me some time ago and kindly gifted me some free products and here I am writing about them once again to introduce you to more products in their growing range.
Chloë Luxton is founder of Bramley, a handmade range of natural bath and beauty products designed to evoke the scents of the countryside – rosehip, lavender, geranium – with no chemicals or artificial colours. The mother-of-three, who formerly worked for Paperchase and Cowshed, aims to make her products as sustainable as possible.
Bramley products are now stocked in 500 places as well as online. Really important for customers to know they can easily access her products, even during a global pandemic. I love Chloe's story behind her brand. As an entrepreneur myself, Chloe's brand was born out of a want for developing something a "little more special" to feature in her husband's guest house. Bramley was created – and the business has blossomed ever since. Her products are full of wonderful countryside scents including lavender, sweet orange, geranium and chamomile.
I was delighted to receive a press release last week to inform me that Bramley have now launched Little B, a new range for children. Suitable for little ones from six months upwards. First to the range is the Hair & Body Wash, full of essential oils such as clementine, sweet orange and lavender are combined to create a gentle and calming hair and body wash to rinse away a day of play and relax the little ones for a restful night's sleep.
As with all Bramley products the essential oils used in Little B are all fair trade, wild crafted, grown sustainable and sourced with integrity. The base ingredients are naturally derived from raw items such as sugar and coconut and the wax comes from soya. All packaging is recyclable and the products ingredients are biodegradable, making Bramley safe for the environment as well as safe for little bodies.
So, whether you have any birthdays coming up or you just want to treat yourself, you can now create your own unique gift set with all your Bramley, Little B & Digby favourites. Simply, pick your gift box, then your products and finally add a handwritten gift card! Starting from as little as £12.
Despite these challenging times, you will be pleased to know that the Bramley Products online shop remains open at www.bramleyproducts.co.uk