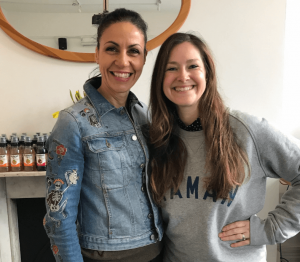 We all know that regular physical activity is an important part of getting healthy and staying healthy. Not only are we, as parents trying to make (find) some time to look after ourselves better through a good diet and exercise, we want to do the same for our kids too.
Encouraging kids to be active from a young age sets good habits early on and helps them develop the skills they need to stay active throughout their lives. Therefore it is no surprise to say that children benefit from being active and doing physical activity throughout the day. From walking to cycling, dancing to active play at home and at school, all movement activity is great.
Studies show that those who spend more time outdoors have a better physical and mental wellbeing, not to mention the fun memories it creates. Living in Kent, I am surrounded by beautiful, rolling countryside and perhaps it is easy for me to sometimes take that for granted. However, even in larger towns and cities, I think it has become easier for all of us to seek out nearby parks, forests and woodland, allowing us to escape to find green space when we want it.
In today's modern world, it's easy for kids to get swallowed up in a bubble of Minecraft and YouTube Kids. I'm guilty of giving my kids screen time as I know they enjoy it; but in turn, how much tech time is too much? They can get a tremendous boost from being outside in a natural environment too. Honest Kids found that almost 69% of parents feel guilty that their children spend too much time on various tech devices.
I had the pleasure of meeting TV presenter and mum of three, Julia Bradbury. I must say that I was a little starstruck meeting Julia as I am a huge Countryfile fan! As a country girl myself, Julia and I spent time talking about walks, nature, parenting and why we area both passionate about getting our children to love nature as much as we do.
Although I love my tech, I'm happiest when I am rambling across the woods in my Barbour jacket and walking boots. I'm quite positive that Julia Bradbury had a good collection of outdoor wear one would be envious of! After all, she is best known as an outdoor walking enthusiast, who has dedicated her career to sharing beautiful walks from all over the world.
But when we are all busy, walking, running around from here to there – we are often guilty of forgetting to stop and have a drink. I know I do. I wanted to go along to an event in London to meet the team behind Honest Kids. I genuinely love the message behind this brand. Honest kids provide a simple and great tasting drink for kids. Giving mums and dads peace of mind as Honest Kids has no added sugar, is low calorie and is sweetened only with fruit juice.
The organic range was inspired by parents diluting juice at home with water and therefore contains just fruit juices, filtered water and natural flavours to keep children's playtime refreshing and fun. There are three flavours of Honest kids drinks, which are all certified by the Soil Association.
Honest Kids drinks are now available on Tesco, so you can now add them to your weekly shop. For more information and practical, fun ways to help can get your kids to spend more time outside, head to www.goingwild.net.
For more information, visit Honest Drinks.