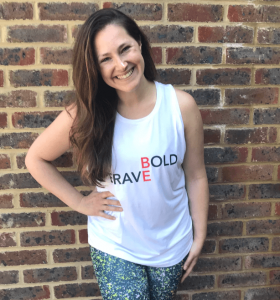 We all know that exercise is good for us. It's good for the body and the mind. Exercise has been known as something that helps many things in life, from depression to memory loss and more. At the same time as sharing this information, I found myself knowing very little scientific knowledge about what exercise really does to our bodies and our brains.
They say that exercise makes us feel good, but how? I throw the word "endorphins" around like I know what it means, but in all honesty, what does it mean? Here's what happens: If you start exercising, your brain recognises this as a moment of stress. As your heart pressure increases, the brain thinks you are either fighting the enemy or fleeing from it. To protect yourself and your brain from stress, you release a protein called BDNF (Brain-Derived Neurotrophic Factor). This BDNF has a protective and also reparative element to your memory neurons and acts as a reset switch. That's why we often feel so at ease and things are clear after exercising and eventually happy. So there you have it – voila!
So, if exercise can make us feel happy, why do we struggle to make it happen? We regularly ask ourselves many questions such as "how do I keep fit whilst being so busy" and "how do I stick to it?". Many of us are all guilty of doing this; thinking excuses are valid reasons why we "can't" exercise today or why we "have to start Monday" and not today. Perhaps we (me included), need to shift our mindset and start focusing on the emotional benefits of exercise and not just the physical movement.
This physical and mental movement is self-care. There is no one thing that encompasses self-care as it can be different for every person. However, we know that exercise can go a long way in supporting us to feel good, inside and out. A positive way to reduce stress, preserve relationships, maintain a beneficial work/life balance, and nurture our own well-being.
I'm still trying to be a bit kinder to myself. I'm trying harder to stop making excuses for not popping out for a brisk walk or a run/shuffle. I seem to find an hour available to scroll through Instagram but I won't spare an hour for myself to do some form of exercise.
Clearly, I haven't got this self-care stuff nailed but once you understand what works best for you, just take a little time to inject some self-care into your busy life. You'll never regret being kinder to yourself.
I've teamed up with Boudavida – aa sports and active wear company with a difference. They don't just make and sell performance activewear – they aim to bring fashion and function together.
They want to make women feel good about their bodies and inspired to get active, which sounded perfect to me. And there's more. 5% from every purchase from Boudavida is donated to projects in women's sport, making a difference for women and girls across the UK. They do this to help more women become and stay active, improving their health, life and wellbeing through sport and exercise.
Thank you to the team at Boudavida for inspiring me to get back into running again. This blog post is brought to you in collaboration with Boudavida but all opinions are my own. Check out the Guilty Mother Facebook and Instagram page for details on how to win a #SportingforGood bundle pack – courtesy of Boudavida and Guilty Mother.
For more information, visit https://www.boudavida.com/