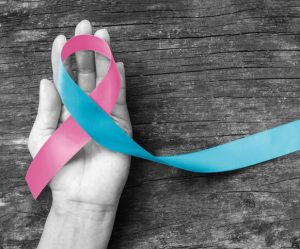 I wanted to talk to you about a tough subject. Tommy's asked if I would be part of this campaign and I said yes, as it's such an important topic. In fact, it's one of the hardest topics to cover.
In the UK, 1 in 4 pregnancies will end in miscarriage, stillbirth or premature birth. The emotional impact that this has can be devastating and leave parents with so many unanswered questions – Why did it happen? Will it happen again? What can I do to get by? Who can I talk to? And why, in the aftermath, does it feel like no one understands what I'm going through?
When I saw Elle earlier this year at a blogger event (she writes a blog called (Feathering an Empty Nest), I wanted to go and talk to her – but I didn't. Elle starting writing her blog after the death of her baby son, Teddy who was with them for just three days before he died. Elle wanted to find light and positivity in the darkness of times. When I saw Elle at this event, I wanted to go and talk to her, but I just didn't know what to say. So rather than dealing with it, I didn't speak to her. I regret that. This is a good example of how some of us don't know what to say when things are the most difficult. I can't wait to give her a hug next time I see her.
Today, Tommy's is launching a brand new campaign, 'Together For Change'. They want to show that losing a baby isn't 'just one of those things' and help women to challenge the silence and stigma around baby loss.
The emotional impact is huge, complicated and varied. In a recent poll we ran with over 1000 women who have suffered miscarriage stillbirth and/or neonatal loss;
70% said they felt guilty
77% felt angry
80% felt jealous towards pregnant friends.
Baby loss is simply not spoken about or recognised enough, leading to further isolation, grief and lack of awareness. But, by connecting and sharing our experiences, no matter what kind of loss or pregnancy journey we've been through, we can support each other.
In a survey by Tommy's, 84% of women feel there is an online community after baby loss, and 45% found support or made new friends after connecting with other parents who have gone through loss on social media.

What can you do to support this campaign?
Please share this blog post with your friends and show that Tommy's is shining a light on baby loss and the impact that it has. Tommy's want to bring all those who have suffered loss together online to connect through sharing their experiences.
There is also a Tommy's Facebook Group. This will allow supporters to ask questions and join a community of parents who have also been through loss. It will be monitored by our midwives who are here to support, listen and answer your questions. Please join the support if you need support. Thank you for reading.
For more information, go to www.tommys.org/togetherforchange