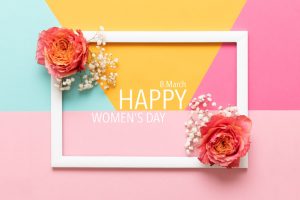 This time last year, I was standing in front of a room of over sixty lawyers in London overlooking St Pauls cathedral. My friend, Olympic athlete Michelle Robinson and I had been invited to come and deliver an inspiring talk in aid of recognising International Women's Day 2017. The year before I had been at a lunch within the House of Lords.
Recognising this special day has become something very important to me and what I stand for. The strap line for 2019 is #BalanceforBetter, because many of us would agree that balanced world is a better world. On the subject of balance, recent research from McKinsey has found that organisations with a healthy gender balance are 21% more likely to outperform their competitors.
Previous Women and Work Commission reports have also shown that unleashing women's full potential could be worth £23 billion a year to the Exchequer. Meanwhile, a Leeds University Business School report found that having at least one female director on the board appears to cut a company's chances of going bust by about 20%. Clearly having a diverse and balanced workforce works.We can all do our bit to support and create a more gender-balanced world. Just spreading the word and talking about it can support change. Our voices are powerful and should be used to take action on equality.
In the anticipation of International Women's Day on March 8th, I asked some friends and inspiring women for their thoughts / share their voice on what IWD means to them:-
Michelle Robinson
Olympic Tripe Jump Athlete, Mentor and Life Coach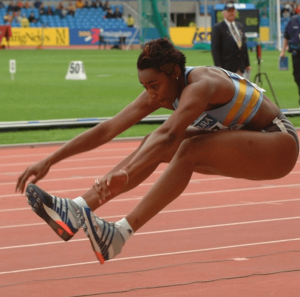 "We must teach our children the importance of IWD as it is a day that women should be highlighted and praised for just how far we have come. I am a firm advocate of women supporting women. Why? We all know the trials and tribulations that women go through on a daily basis. So most importantly, why would you not support where you can?"
Follow Michelle on Instagram @michellegriffithrobinson
Molly Gunn
AKA Selfish Mother. Original creator of the MOTHER tee and has raised over £1 million pounds for charities through her business, The FMLY Store.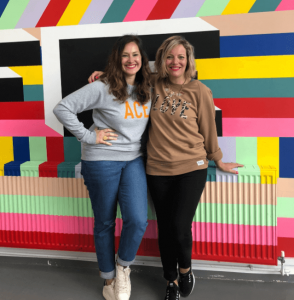 "IWD is a wonderful annual opportunity to shout about what we as women do to lift each other higher & to bring men into the conversation too, as it is important that we are celebrating but also making changes & not being an echo chamber!"
Follow Molly on Instagram – @selfishmother
Emma France
Global Development and Strategic Engagement Director of charity, mothers2mothers. They train and employ local mothers living with HIV, called Mentor Mothers, as frontline healthcare workers. The charity does some incredible work to support women in need.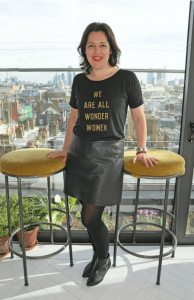 "The theme for this year's International Women's Day is "Think Equal, Build Smart, Innovate for Change" and this embodies what we do at mothers2mothers on a daily basis so perfectly. For me, today is about finding sustainable ways, like our Mentor Mother model, that gives opportunities to some of the most marginalised women to have a voice and be role models. When they do, we know that they can help other women say no to an African mother being 83 times more likely to die than a European one and no to 250 babies contracting HIV every day in in Eastern and Southern Africa."
Follow Emma on Instagram – @mummylovesthree and @mothers2mothers
June Angelides
Named the 15th most influential woman in tech by Computer Weekly, June Angelides is the founder and CEO of Mums in Technology. Most recently, Angelides joined Samos Investments as a VC and was appointed chair of the Future Skills Programme. She is a founding ambassador for the FiftyFiftyPledge and mentor and advisor to startups.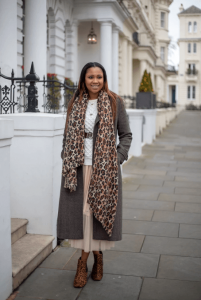 "I wish women would be celebrated every day, but International Women's day is a great excuse to get everyone talking about the incredible women in their lives. In my case, the most inspiring woman has to be my Mum. Last year she did the most selfless thing and donated her kidney to a relative. She's my hero and inspires me to work hard, be kind and do the right thing always. In my work as an investor and diversity advocate, it means I am constantly thinking about ensuring underrepresented groups gain access to the resources they need to succeed and constantly championing them."
Photo credit: Depth and Field Photography
Follow June on Instagram – @juneangelides
In summary, the future is an exciting one. Let's build a gender-balanced world. Everyone has a part to play – all the time, everywhere. From grassroots activism to worldwide action, we are entering an exciting period of history where the world expects balance. Watch this space…