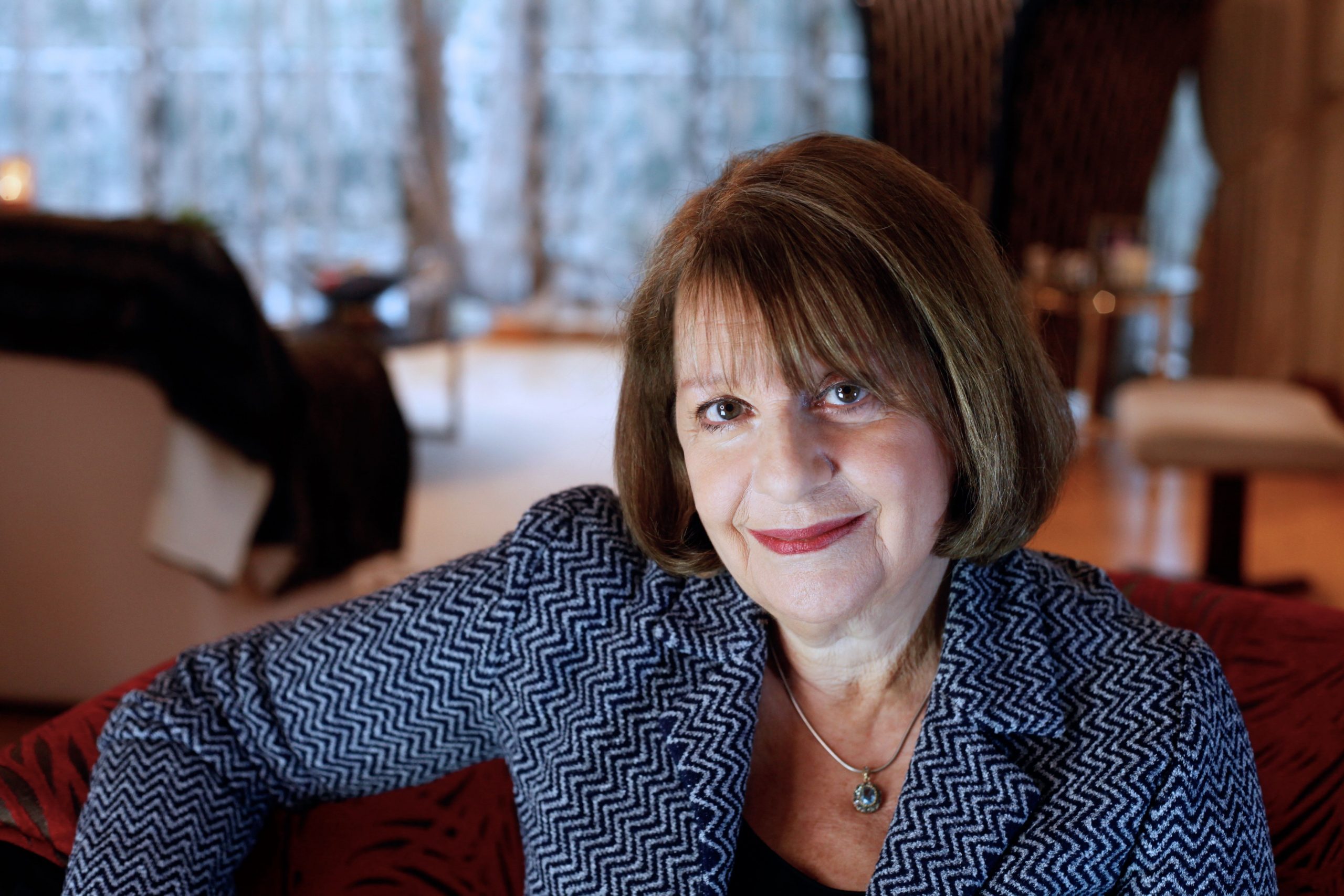 In my latest blog, I am delighted to have interviewed a superstar of the publishing world. Judy Piatkus founded global publishing brand Piatkus Books. In 1979, Judy Piatkus founded what would become a global publishing brand, Piatkus Books from her spare bedroom. Despite a number of challenges that Judy faced during her midlife, she became a successful entrepreneur. Judy defied expectations, influencing, shaping, and giving rise to a new industry of personal growth and development publishing.
Judy has now written a book of her own. A memoir entitled, 'Ahead of Her Time; How a One-Woman Startup Became a Global Publishing Brand'.  Ahead of her time goes behind-the-scenes and reveals the inner workings of book publishing. Judy details how her combination of financial risk taking, transparent approach in business, and courage to tackle new subjects in the marketplace rather than follow trends. This led Piatkus Books to become a leading global independent publisher. Judy's memoir is a fascinating insight into building a company and brand identity and what enables a team and a business to succeed. Judy details her learning experience as an entrepreneur, the triumphs and the pitfalls, what worked and what didn't as well as detailing how to reinvent through lean times. Learning to be both a publisher and a managing director, Judy expresses how it felt to overcame obstacles in order to build the career she wanted from the ground up. Judy is a a truly wonderful self-made woman.
Judy, tell us your back story?
Unusually for parents bring up girls after the war, my parents always installed in me that I was going to have a career. But this career was supposed to end on the day that I walked down the aisle. That was how tradition was! I wasn't the greatest of academic students though I went to a good school, and I didn't get into university. I missed the grades for the university I wanted by a whisker. So I had to go and learn shorthand typing because my father said 'If you can do short hand and typing you will always be able to earn your own living.' It was then that I realised that I would like to work in publishing. When I was nineteen or twenty, I started a small literacy agency with a colleague at work. We soon realised we didn't know what we were doing but learnt on the job! By the time I was twenty four, I found I had a little more time on my hands, so I started going through the books that the literacy agency was publishing. I was selling them to someone who was working for a different company. I thought to myself, I could do this. I decided to leave and set up an opposition. I started buying books that had been out of print for a long time, re printing them and selling them on to libraries.
What encouraged you to start your own business?
When I was in my early twenties, things were really straightforward. You don't have the worries about the rest of your life at that period. I had a husband who was earning a salary, and I had a certain amount of money of my own. However, we didn't have a huge amount, but together, we thought that, if it doesn't work out – it's not going to be the end of the world. I got pregnant a few years later but with my back up skills of shorthand and typing, I always knew I had a back up job. I did use to worry if the business failed, that I wasn't earning enough for my child and not have a nanny, but you have to focus on the positives and keep going.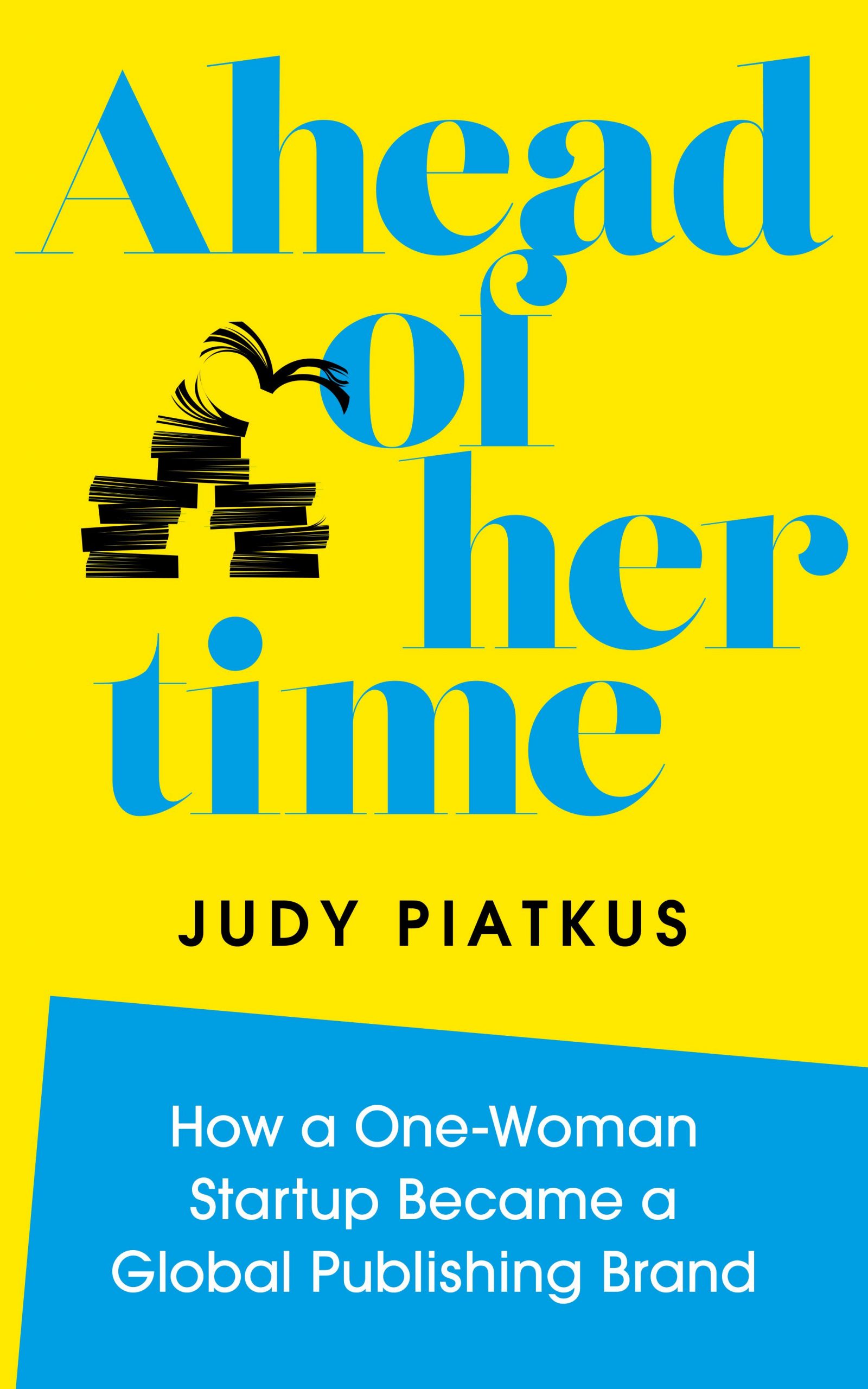 How did it feel when you sold your company?
There was something in me that I knew I didn't want to be a publisher when I was older. I considered I would want to sell and that became obvious when my children weren't going to take over the business or get into publishing. I spent my whole life working in publishing since I was nineteen and I knew there was a whole world out there. I didn't want to be in the publishing side for the whole of my life, so I knew I wanted to sell my company. It was the right time.
Judy, tell us about your family?
I have three children. My first daughter had a brain complication so didn't come home when she was born, when we spoke to a doctor about how she was developing. They said that she was developing okay but when she was eight or nine months old, we had friends round whose baby was the same age. At my house, their daughter easily picked up a drink and it was then that I realised my daughter couldn't hold her bottle. But we had not recognised until then that she hadn't been developing physically which was a shock. We thought we would try massaging her limbs to see if that would activate the brain cells that had died, we did that for eighteen months, but it didn't really make any difference, but it made us feel like we had done everything we could. I then had my son two years later and my youngest daughter two years after that. By then, we had moved to a bigger house and got a live-in nanny. So it all went well, except my husband and I realised we weren't suited to stay together and we separated.
What is your advice to anybody out there that's thinking about writing their own books?
I wrote a thirty-page information booklet which I use to tell people if they are serious about writing a book they will have to go and buy it! The first thing is if you really want to write a book – why not? Everyone has a book inside them but not everyone is going to want to read it. My advice for wanting to write a book is, firstly, understand what it is that you want to do, you just have to write it and get on with it. Publishers don't often buy half written books. Also, go to the bookshelf and think to yourself what type of book do I want to write, what is my expertise and what do I have to offer to the world? Furthermore, social media is key. In some cases, publishers like to see what audience you are currently talking to or connected with.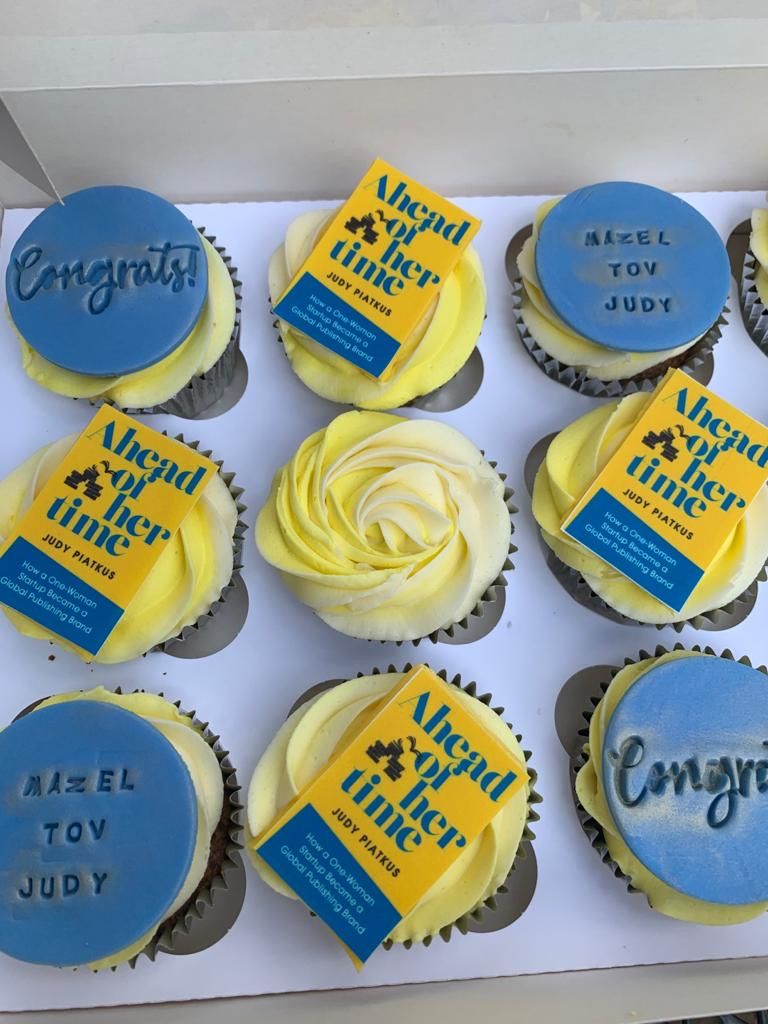 Judy, what is your view on the book industry now? Books seem to be making a comeback!
I think lockdown has been good for the industry as people have had the time to pick up a book a rediscovered the joy of books! Online retailers such as Amazon and Waterstones have done a great job of allowing consumers to order a book and digest it the very next day. This has also been great for children. I think reading is hugely important and children love books. If you're reading this and don't have many books in your home, as a special treat take your child to a book shop and if you're not sure what they might like, then ask a book seller. Books introduce children to life and a wider world that they might not have any access to. Even if it is a book of jokes or riddles, they will still be reading. If you want your child to read, you need to be a role model to them, set an example and read yourself.
What do you hope people will get from the book?
My book is a business memoir. I didn't have a publishing contract when I wrote it in 2019, but I think it was meant to be written for a long time. Writing a book is hard and you know Jo how long it takes as you have just written one yourself. You also have to consider what other books out there are similar and ensure your book has a great story of its own. What I wanted to do was to answer the questions people have been asking me all my life like, such as, how did you do it? And I wanted my book to say it's possible and you can do it to and through writing, you can inspire other people.
What's next for you Judy?
I run a network called Conscious Cafe where we can have conversations together. These are type of conversations that you don't normally have. In our network, you have to feel ready to embark into conversations that you might have to get deep into! We have been running these in a few locations as well as abroad, and then we went online after lockdown. I've got a feeling there is something else out there for me to engage into next, though I'm not sure what that is yet.
'Ahead of her time' is published by Watkins Publishing, £14.99, and is available from all good bookstores.
ABOUT THE AUTHOR:
Judy Piatkus is an entrepreneur, publisher and business coach specialising in conscious leadership. She founded Piatkus Books when she was in her 20s and grew the company to become an international brand, before selling it in 2007, just before the global financial crash that she had shrewdly foreseen. She is now a keynote speaker and a coach and mentor to start-ups. In 2011 she founded Conscious Café, a network that brings people together for connection and discussion.  www.judypiatkus.com
Twitter: http://twitter.com/judypiatkus
Facebook:  https://www.facebook.com/judy.piatkus/
LinkedIn: https://www.linkedin.com/in/judypiatkus/
Instagram: https://www.instagram.com/judypiatkus/