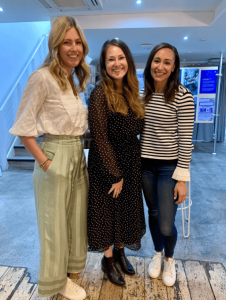 She was THE poster girl of the London Olympics 2012. A moment never to forget. A true inspiration for aspiring young athletes all over the world. Olympic champion and three-times world champion heptathlete, Jessica Ennis-Hill is one of Great Britain's most successful athletes. She started her sporting journey began at an early age and at the age of thirteen, Jessica was at one of those camps, she was introduced to Toni Minichiello, who would go on to coach her throughout her athletics career. Shortly after her first coaching session with Toni, Jessica joined the City of Sheffield Athletics Club, who she represented until her retirement in 2016.
In 2009, she won her heptathlon gold medal at the World Championships. It would prove to be the start of a sustained period of success that would see Jessica pick up two more World titles and the European crown. Of course, the gold medal that would cement her place in sporting history came at the 2012 Olympics in London. It was truly an occasion to remember. Her proudest achievement of all time? She says there are two. "Winning gold in London. I'd never imagined I'd win an Olympic gold medal, but winning it at home and on a stage like that was just phenomenal," she says. "But, coming back after having my son and winning the World Championships that following year was an equally proud moment. It had been such a journey and a struggle to get to that point.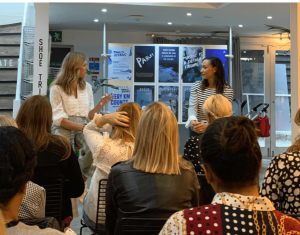 Now retired from professional sport, Jessica has launched her brand new fitness app with the goal of inspiring women to take the confidence to work out, and work out properly with exercises inspired by her career, and by her return to fitness post-pregnancy.
I was so pleased to be invited to a launch event held at Adidas LDN this week for an intimate panel talk with Jessica hosted by Marina Fogle. To a room of just twenty-five guests, Jess shared her thoughts and advice on what she has learnt about motherhood, parenting and how squeezing in some exercise is still important. We just have to do it quicker!
The app was born out of a desire from Jessica to share with the world the unique support and training she has had as a professional athlete and a mum. She is sharing her exercise and wellbeing expertise in a way that relates to all of us. The Jennies fitness app gives you workouts to follow, including those who are pregnant, Jennis pregnancy and jennies post-natal. The Jennis Fitness app itself is an all-inclusive training programme of 20-minute workouts, all coached by Ennis-Hill. They're no-nonsense training plans that focus on feeling good and creating a body that's fit, healthy and functional.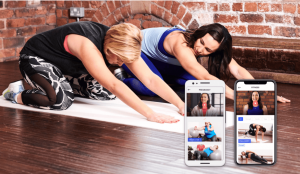 The Jennis app offers users two options:
· JENNIS PREGNANCY & POST NATAL – specially created fitness programmes led by Jessica tailored to each trimester, for all levels of fitness and specially created post-natal fitness programmes. Designed to help support a community of pregnant women with unrivalled expert wellness and exercise advice both during and after pregnancy. Workouts include Pilates, strength and conditioning and yoga.
Dame Jessica Ennis Hill says, "The Jennis pregnancy programme was inspired by my belief that all pregnant women should have the access to the same information and expertise as I had thanks to the incredible experts who worked with me."
· JENNIS FITNESS – specially created 30 minutes workouts (including warm up and cool down), led by Jessica. Olympic inspired training made accessible for all. Workouts include strength and conditioning, Pilates and yoga.
Dame Jessica Ennis Hill says, "Time to train is really precious when you are busy. I try to grab around three 20-minute sessions per week and they have to be intense and effective, this is the training concept we have built Jennis around. I hope that everyone who uses Jennis will enjoy the fitness programmes we have created as much as I do."
We love this app concept and we love Jessica, because we know motherhood is always full on and if we can squeeze in a twenty-minute workout for ourselves, there is a good chance we will feel better. The app is available from 10th June 2019 and available globally for £9.99 a month.
For more information visit www.jennisfitness.com
N.B: I was invited to attend this event but was not asked to write about the service. However, I think what Jessica has launched will help many women, so I have chosen to write a blog post on the subject.