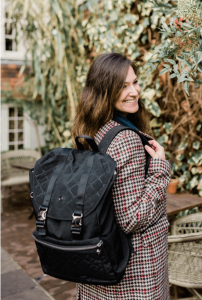 For some women, packing for a short break or a holiday can be a tug of war. The desire to pack light competes with the temptation to fill a suitcase with far too many outfits and shoes. In our hearts we know that some of the items will definitely not be worn but we want to take them…just in case.
After decades of long and short haul travel both on my own and with the kids, I only just feel like I am finally starting to nail packing! Not only am I being more picky with what I take, but I have used the advice of a friend, a personal stylist, to help me to put together outfits which I can mix and match from day to night.
So, maybe it's time to ditch the bulky suitcase and be that smug person that doesn't have to wait for your case in the arrivals hall at the other end? Could it be time to go forth with carry-on luggage?
I have been working with Kipling to show you their Live Light collection, which I personally really love. I'm sharing some of my top tips of why I enjoy using carry-on luggage and what I've learnt about packing (after forty years!).
Why choose carry-on
You won't lose your luggage:
Although odds are low that your bag will go astray, when it does happen, it puts a cloud over your holiday. I always remember losing my suitcase on the way out to a holiday once when I was in my early twenties and recall being completely out of my depth trying to raise a complaint with the world courier services. It genuinely felt like the end of the world! Now, even as a forty year old adult, every time I nervously wait for my suitcase to appear on the belt in the arrivals hall, a small part of me always feels like I could be the one who doesn't ever see there case again. Does anyone else always have that feeling?
You'll have more flexibility:
If your flight is canceled, a carry-on allows you to hop the next flight to your destination. With a checked bag, a canceled flight means the airline dictates your rebooking. And even then, it may take you a while to be re-connected with your bag!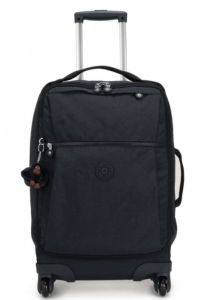 Tips on how to travel light
Carry-on baggage is so easy to manoeuvre. Hurrah! If we look at the Darcey cabin luggage from Kipling, it is the perfect cabin companion. This medium-sized, cabin ready trolley is super easy to transport with four ready-to-roll wheels and a soft case for versatility. The interior features specialised mesh storage compartments and packing straps to help you pack perfectly. It's soft grip handles, trolley handle and easy access pocket at the front deliver added touches to keep you traveling in style.
What to bring
Packing a lean, mean wardrobe requires discipline.
The first thing is to think about the destination and check the weather forecast as that might dictate what you pack. With core essentials that can be dressed up with accessories, your suitcase can supply a variety of looks. Pack versatile pieces which you can wear multiple times in multiple ways. Basic pieces in a neutral palette (white, black and grey) work best for mixing and matching.
Aside from pyjamas, underwear, a swim suit and funky coverup, a beach vacation calls for a goes-with-everything dress, one pair of jeans, white tees, a long maxi skirt that can be dressed up, one evening look, a few smart tops and a lightweight sweater. Focus on outfits such as midi and maxi dresses which can be worn for sightseeing but equally can be dressed up with a blazer and jewellery for evening.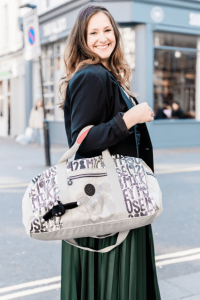 Footwear – three pairs is all you need
For all kinds of trips, take a pair of trainers, some low-heels and open-toed sandals which tend to work from day or night. When it comes to Sandals, I would recommend Salt-Water Sandals, Palmaira Sandals or finally, you may love a pair of trusty Birkenstocks in black or white).
In summary, the key to successful packing is the preparation. I normally get my case out around five days before my trip, which avoids me getting stressed out. I'll start adding items but over the course of the following few days, I am likely to change the items. This process helps me to avoid over packing and I often remove items which are not essential. If you end up packing in a rush, you might find yourself making poor outfit choices!
I hope these tips are helpful. You'll find a wide range of bags and luggage from the Kipling in the Summer Sale. Click here
N.B: This article is brought to you in partnership with Kipling. I was gifted the backpack and duffle bag shown in this article in exchange for online coverage.