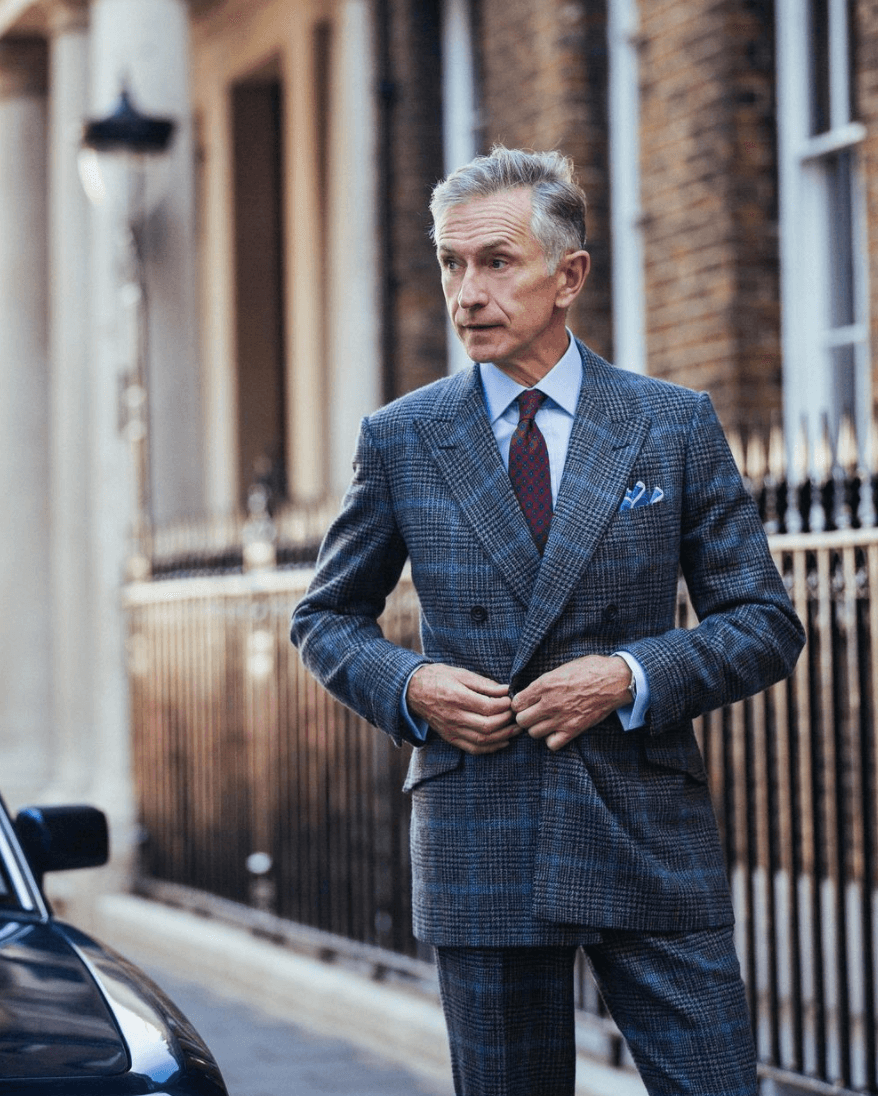 In this week's blog, I caught up with style-guru, David Evans, also known as Grey Fox Blog. I chatted to David about his love for British brands, style that last, his 50-year-old Land Rover and a passion for watches. I hope you enjoy the interview as much as I do.
In this week's blog, I caught up with style-guru, David Evans, also known as Grey Fox Blog. I chatted to David about his love for British brands, style that last, his 50-year-old Land Rover and a passion for watches. I hope you enjoy the interview as much as I do.

David, tell us your story. How did you find yourself becoming an influencer?
People tend to think that I may have had a background in menswear or fashion, but I didn't. I started my blog, nearly 10 years ago now at the age of 56. I thought it would be a good outlet for my desire to write, but it took me a few months to decide what the blog was going to be about. Someone suggested that I write about something that interests me. I thought about cycling amongst other things, but then somebody recommended that I write about my everyday life which included what to wear. Since my mid 40's I've often not been sure whether I should wear jeans or t-shirts or where I can buy clothes suitable for a man of my age. So that became my Grey Fox blog.
I found myself starting to enjoy it and early on the blog was picked up by journalist, Polly Vernon who writes for The Times. She included Grey Fox Blog in her article older men's style. It ended up being a four to five page spread and after that, my profile really grew! Polly Vernon can have quite the impact and people started saying to me 'are you Grey Fox?.' Sometimes it feels like luck that Polly came across me, and I still sometimes wonder would I be here doing this if she hadn't! I was just pleased that it got people noticing the fact that I was an older guy talking about men's style which was almost unheard of then, and it's still very rare now.
What does your family think about their dad being a blogger?
I was really pleased to see how proud of me my two children are. They are aged 31 and 32 now. I've just had a second granddaughter and I'm hoping when they both grow up, they will be proud of their grandfather as well. My wife still finds it slightly surprising!
Did you have a history in style or fashion?
No not all. I was a lawyer in a pervious life, I was a solicitor, so I use to buy quite nice suits and ties and shirts, so in that sense I suppose style was important to me. Fashion means very little to me, in the sense of high street fashion, I suppose I am advocating style which I see as more quality and a longer lasting pieces, both in terms of the fact its well-made and in terms on its appearance. So, I call myself a style blogger not a fashion blogger for that reason.
What engagement and feedback do you get from your followers?
Yes, I do get feedback and it's great when people contact me to say they have taken notice of my recommendations. Just the other day, I was wearing these country boots and I put a photo of me in them on Instagram. Somebody then messaged me on Instagram saying, 'I've just brought a pair of those boots, thank you so much for the recommendation – they are fantastic!'. I must say, that quite often happens.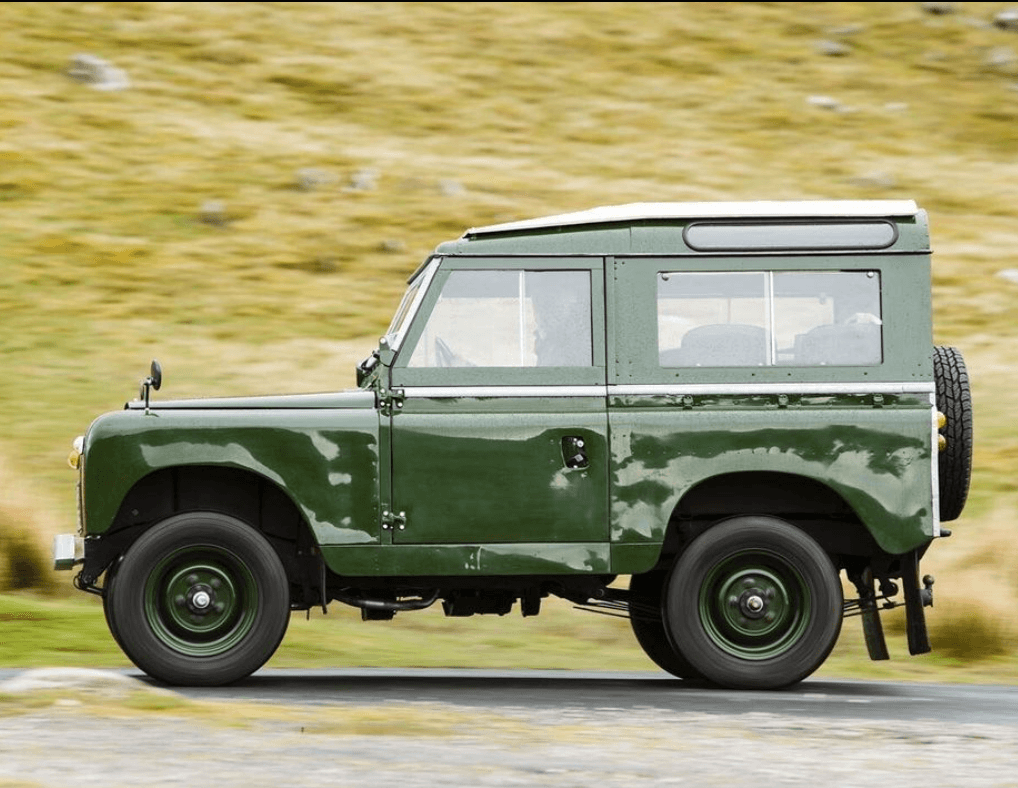 Tell me about your love for cars, including your old Land Rover Defender?
Yes, I do, although strictly it's not a defender because Land Rover did not start using the title Defender until about 1990. Before that it was series 1, or 2 or 2A. So mines a 1967 2A but it is not on the road now. Hopefully it will be again soon!
What some of your favourite brands that you have worked with?
Some of my favourite ones are the smaller ones, so like brands like Billy Tannery, I really like Cordings of Piccadilly, a brand I feel is under appreciated. But even brands like Marks and Spencer and John Lewis if you look carefully, you can find some great clothes. Loake Shoes are a lovely brand too. I also collect watches which is a real passion of mine. I love the British brand Vertex Watches. They are definitely one to watch.
When it comes to sustainability, I am all about stylish pieces that last. They will always be worth the investment, as one piece can last for a decade of wear. I'm not a fan of fast fashion. I am also interested in sustainable brands and those who are doing great work to encourage ethical fashion. To support that, we need to ensure brands are taking care of their employees as well as using highly ethical manufacturing methods with fair working conditions.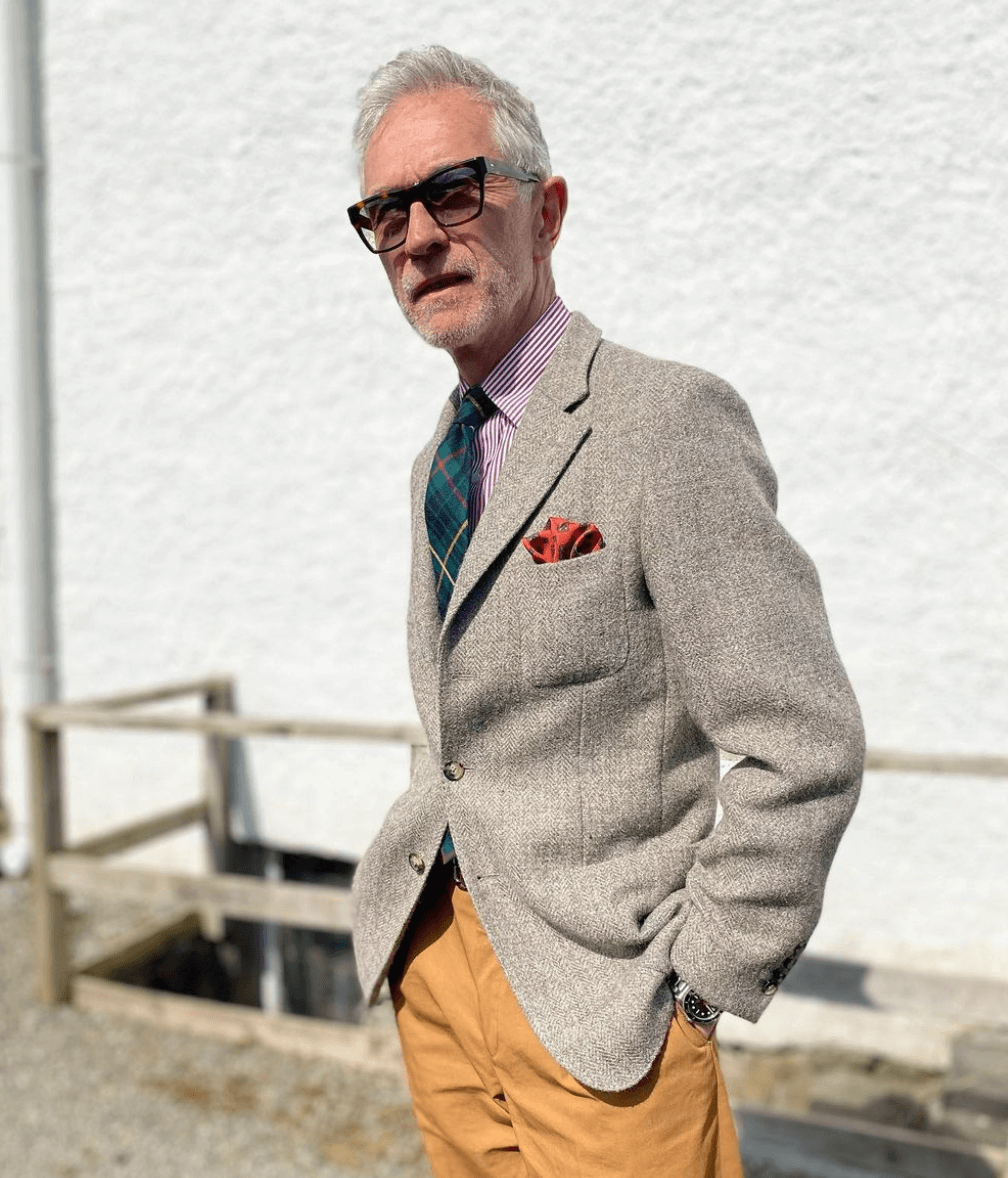 What are your top tips for building online engagement?
I feel that the growth of my account has been gradual, but I am sure I could be doing things better. In relation to Instagram, I think the most important thing it to engage with your audience. If they are making comments respond in some way, try to take the time to reply; even if it is a simple thank you. The second point is using high quality images, I am guilty in the fact that I do not use the best quality images, so I could probably do better with those.

What does the future hold?
I do want to develop a sustainable approach and I have been looking into vintage menswear. I'm also thinking about writing a book at the moment, which is exciting. The original idea of the blog was to write my ideas and things like that around menswear and style.
Thank you, David. This has been such a brilliant interview and I can't wait to hear more about your book in the future! Please put me down for a signed copy!
Note: Photo credit of images: David Evans (Grey Fox Blog)
Follow David here on Instagram 
Would you like your story featured on my blog? Please drop me a line at [email protected]