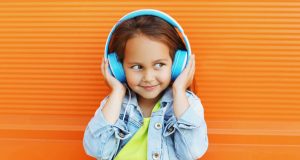 We love a podcast and it only just occurred to me that it could also be great for my my children. The great thing about podcasts is that they cover a huge range of topics, giving your kids plenty of opportunities to learn more about what they really enjoy.
So, if you have been struggling with monitoring screen time and you want to find a different way to entertain them on long journeys or some quiet time after a long day, a podcast could be a great idea.
To help you power through the summer and beyond, I have put together a list of my top 10 podcasts loved by the kids… and me!
Brains On! Science Podcast for kids: 'the show for curious kids!'. Ideal for kids aged 7-12. We love this educational podcast co-hosted each week by kid scientists and reporters from public radio.
500 Words' Bedtime Stories – aimed for kids aged 7 to 12, listen to the bedtime stories for kids, written by kids. A selection of sensational stories from the BBC Radio 2 Breakfast Show 500 Words competition.
The Past & the Curious by Mick Sullivan: An incredible educational podcast loved by the teachers, the kids and us parents aiming to inspire kids to find fun in history. With songs accompanying every episode and quizzes at the end of every fun history story, the hosts of The Past and the Curious really inspire kids to start chatting about all things history. We think this podcast is great for all ages.
Tumble Science Podcast for Kids by Tumble/ Gen-Z: explores stories of science discoveries. Encouraging kids into the world of science in a fun and bubbly way, Tumble interviews scientists and explains scientific facts in answering questions submitted by kids. With kids of their own, the hosts understand the best way to engage kids of all ages in a fun and educational manner.
Goodnight stories for Rebel Girls by Timbuktu Labs: 'A fairy tale podcast' on inspiring and extraordinary women throughout the world, based on the book Good Night Stories for Rebel Girls, a global best-seller series written by Favilli and Cavalla. The podcast episodes each feature a narrated story perfect for bedtime story substitute, or even a ride in the car! Each story lasts roughly 20 minutes and encourages girls of those powerful women around us.
Be Calm on Ahway Island by Sheepjam Productions: these super relaxing podcast episodes last for about 15-20-minute with really soothing voices and gentle music, encouraging kids to practise mindfulness through their stories each bedtime. The stories are suitable for kids of all ages and are perfect for part of your little one's bedtime routine. The podcast attempts to entertain and relax kids whilst preparing them with mindfulness strategies for kids.
What if World – Stories for Kids by Eric O'Keeffe: These stories are inspired by kids 'what if' questions and narrated by Mr. Eric, with help of his crazy friends and characters inspired by kids listening in. The 20-minute stories are best for kids all ages to get them thinking and inspire their dreams, from 'What if my lunch lady was an Octopus?' to 'What if donuts came to life?'
The Alien Adventures of Finn Caspian by Gen-Z Media: This podcast takes you through the fictional story of Finn Caspian, an 8-year-old boy exploring the Space Station alongside his friends. The 15-20-minute fun podcasts featuring Beebop the Robot are the perfect action-packed screen less entertainment for kids with content fit for both kids and young teens!
Once Upon a Time In Zombieville: These award winning sci-fi adventures are perfect for 91-2 year olds. The show is set in a fantastical world with hilarious and horrific challenges to overcome! Join Jamie and Samantha on this adventure of a lifetime.
David Walliams' Marvellous Musical Podcast: Join David Walliams as he goes on a marvellous musical journey of discovery and meets some of the famous people in history and music. Fun for all the family!
Hope that's a helpful selection of podcast ideas for you and the family. If you have any great podcast recommendations, please send a message to me via social media or you can email your ideas to [email protected]