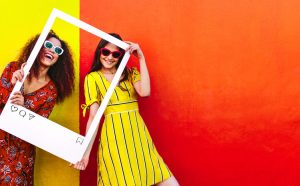 Instagram is everywhere and over the last few years, it has seen phenomenal growth. Instagram now has over one billion monthly active users with over 40 billion photos shared in total. The social media platform has soared since its release, and today 90% of the top 100 brands in the world have an Instagram account.
Instagram's experiment with hiding public like counts is live in seven countries. For your typical Instagram user who are happy sharing private photos with friends and family, it probably doesn't make any difference whatsoever.
So why have Instagram made this change?
As the BBC claims, Instagram and other social media platforms are contributing to young peoples 'low self-esteem and feelings of inadequacy', which in turn are both giving users negative online experiences and media platforms a negative reputation. Therefore, in a world of likes and follows, do you have concerns on how this is affecting our mental health or feelings of 'worthiness?' Should every post feel like a competition?
What if Instagram Got Rid of Likes?
With Instagram's new feature of hidden likes introduced in May this year, Instagram is eliminating competition between users and trying to reduce pressure on hitting a 'likes' milestone for others to see.
The new Instagram feature launched a trial in Canada in May and the new test is rolling out in Australia, New Zealand, Ireland, Italy, Japan and Brazil. So what are the views on this new like-less Instagram? For some 'influencers', they are claiming the change is crippling their engagement.
However, considering the user can still see the number of likes their own posts have accumulated, I can't see for certain how this has a negative affect on influencers. They will still have the ability to share the results of their post and the engagement rates with their collaborative partners.
Two Australian influencers who are embracing the change are Sammy Robinson and Jade Tuchny, who have signed on as the new faces of Sportsgirl's Be That Girl movement, alongside Mackinley Hill, sister of supermodel Taylor Hill, POCC Magazine founder Mercy Sang and Australian model Inga Ringdal.
Be That Girl encourages women to embrace the ordinary moments in every day that make them happy – whether it be the book they're reading, the warm cup of coffee they're drinking or seeing old friends – and to share those unfiltered moments to help remind others to do the same. With huge changes happening on social media, we're glad to see two Aussies championing a movement that embraces being yourself, both online and off.
In summary, we know that social media has many positives and negatives. It can be an amazing place to meet and connect with likeminded people. I have met some incredible people through tiny squares.
Although this is a small step for Instagram, we hope that it helps people to worry a little bit less about how many likes they're getting on Instagram and spend a bit more time connecting with the people they care about. It is crucial that we support our own mental health and how we feel about our own sense of self and worthiness. It would seem that this all stems a lot deeper than the amount of likes your photo receives.