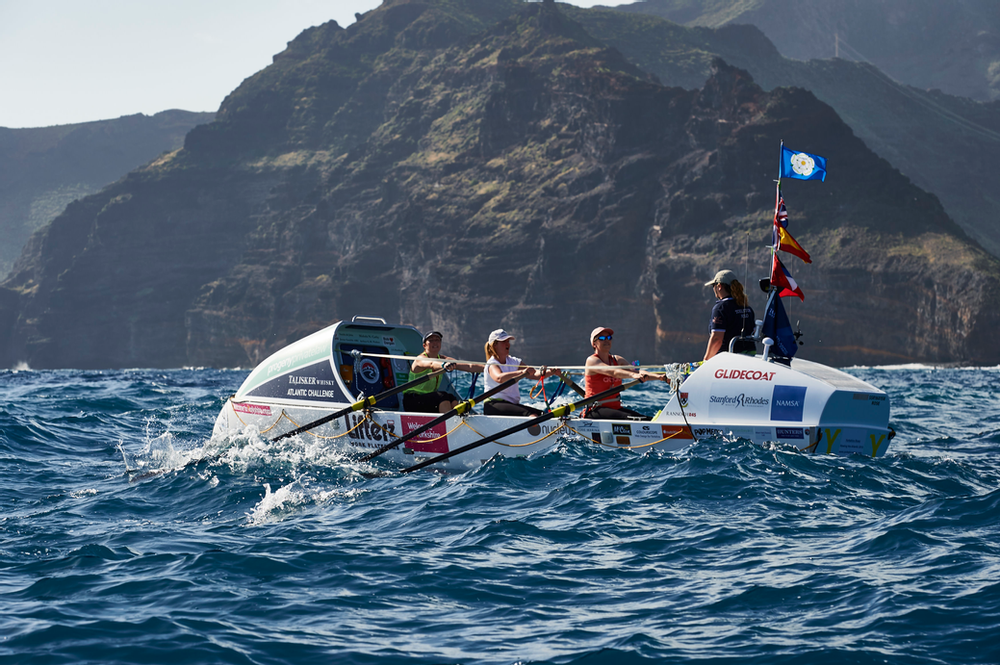 It was my absolute pleasure to interview Helen Butters, who is one of the four Yorkshire women to row 3000 miles across the Atlantic Ocean, setting new Guinness World Records along the way. Helen completed the challenge alongside three friends, Janette Benaddi, Frances Davies and Niki Doeg. I can honestly say, during our chat, we laughed, and I had many 'lump in throat' moments during our telephone interview. Helen was such a joy to chat to and here is her story: –
Helen, you currently work in the NHS, what is your role?
I work in communications in the NHS, where I've been most of my working life. I've always loved the ethos of it, and I've always loved the fact that I'm not making money from people. I'm not very entrepreneurial and I just like to do a job where I feel I'm making a difference and doing something of use.
Before the row I worked in a commissioning organisation, basically designing healthcare for people. We ask people what kind of healthcare they want and need- and then commission that through GP services and primary, secondary and community care. I love the people I work with – and I don't ever see me not working this job.
What inspired the four of you to do something extraordinary and can you tell us about how the challenge came about?
We are all mums at the same school. I knew Niki and Frances to say 'hello' to. They had been at a 'learn to row' course one Saturday at the school boathouse, and when I heard, I decided to give it a go too. The next Saturday I went along with them, meeting Janette there too. And from there we stemmed a great friendship.
We all learned to row and developed a bond over this shared experience of learning a new skill. It wasn't easy, and what got me through every week was the friendship. One night, at the boat club dinner, Frances just unexpectedly said "I found this race – why don't we row across the Atlantic?" All at the dinner table, after plenty of wine, we all replied "Yeah, that's a fantastic idea!" and there were no negative thoughts from there. We just said yes! I'm a massive believer that we were bought together for a reason, that it was fate and meant to be- because at no one point did we ever think that this wasn't going to happen.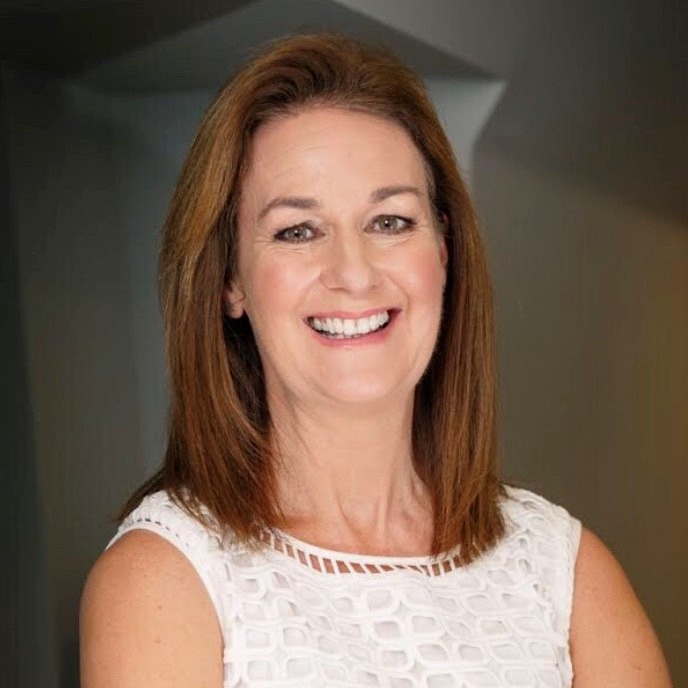 What planning was involved for the family before the expedition?
At the time of the expedition, my daughter was 15 and my son was 12. I was a very busy working mum and the one thing I wanted to make sure, in doing this challenge, was that my children were happy for me to go. That was my primary concern – and luckily for me they were both very excited about it. My son, particularly, became very involved in the planning and helped in researching lots of things.
Henry's List
At the time of planning I was reading a book by Roz Savage; an Ocean Rower having rowed all the oceans solo. One day when the book had disappeared from the side of my bed, I found it next to my sons. Having the read the book I knew it was quite graphic and considered whether to let a 12-year-old read it. Despite that, I let him finish, and soon later he presented me with what we call 'Henry's list' – all the things he got from that book that I should take with me to keep me safe and to help me.
My son had planned ahead for me. He included things such as ocean friendly shampoo (which I should have listened to him about!) and he presented that to me proudly. For me, that was the point where I decided I really had to do this, because the children are really behind me. I wanted to involve everybody in the adventure.
I knew some may criticise us for being mums and taking on such a dangerous adventure. For me, I knew that three months in a whole lifespan was not very much. I wanted my children to see me doing something, not just me behind the kitchen sink.
I wanted them to see that I had a life, and that I'd had my dream. I wanted them involved in that. We met so many inspirational people along the three-year planning journey, and I wanted my children to absorb all the positive 'can-do' energy from those people. For me, this is a priceless gift to give to my children, and I had the opportunity to open them up to that.
There must have been tough times during the 67-days at sea where you had to find resilience like never before. Can you share some of those tough moments?
As we neared the start of the challenge, I had to prepare myself mentally. I knew it was going to be really tough. One technique I ended up using on the boat, when getting down, was an anchoring technique of visualisation. I used to play a movie in my head of the good times with my family- and that got me through the tough times. Near the end, I often felt like I was in prison! I could ring my family once a week on the satellite phone and I felt like that was my prison call. As time went on, it got harder and harder. I had subconsciously turned off my emotions- and I never cried. I think this was a bad thing in the end, because then I suffered a lot after I came back. It took me a good year to turn my emotions back on again.
'Always look out for others before yourself'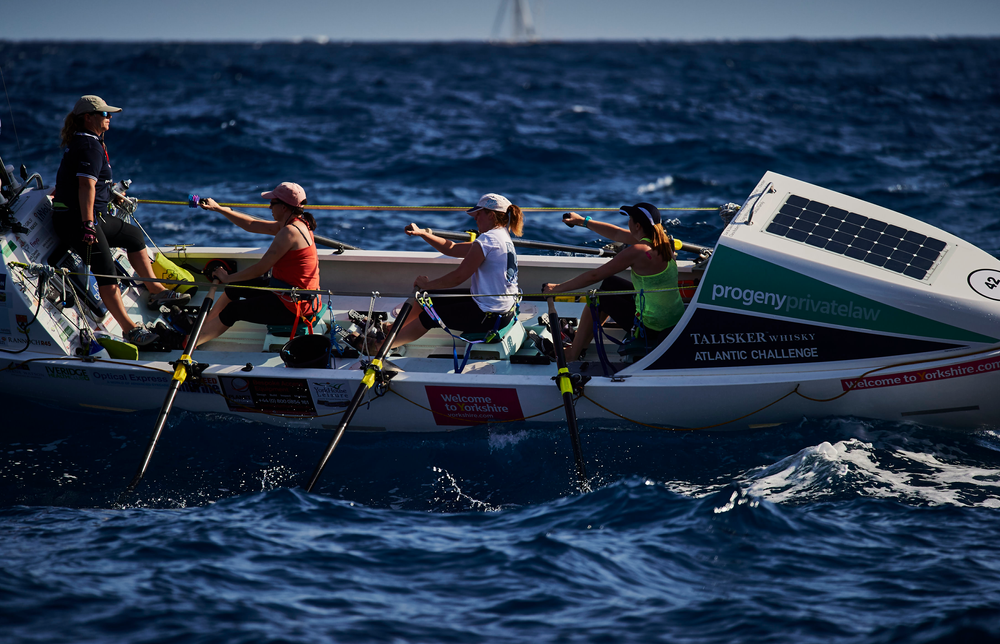 We had to plan, knowing as a team we would probably fall out at some point. We placed values on the boat, one of the biggest being: 'Always look out for others before yourself'. We all knew we had three people looking out for us, and that was so important. We appreciated we were so lucky for this opportunity- to live in another world for 67 days. The feeling of privilege got us through.
One of the scariest aspects for me was capsizing. I really didn't want that. It was really important to keep the boat head on to these huge 40-foot waves, to reduce the risk. In the night, we had 12 hours of darkness and one evening, during a hurricane, I remember it was pitch black. If the moon was on the right-hand side, we knew we were rowing in the right direction- and this night the moon was on the left. We all came out on deck and tried to turn the boat around. It took about 40 minutes- and it was so scary. In the complete darkness, knowing we could capsize at any moment, was for me the scariest moment. I had to dig deep and get through- but in that situation we just went into survival mode.
Someone said to me, "I think we're going to die tonight", to which I replied, "No we are not, I know we're not." I needed to know we were going to get there. There were lots of scary moments in those 75 hours of a hurricane.
Can you share your 'stand out moments' from rowing across the Atlantic?
One of the stand-out moments was a huge whale coming along with its baby. We were all kind of bonkers at this point, because we thought 'The whales bought its baby because it knows we're missing our kids!' The mum stayed quite far away, whilst the baby circled the boat, getting closer and closer, for about an hour. That was amazing.
The stars at night were also incredible. Night-time could either be really scary, or really amazing. In the middle of the ocean the sky was magical. We were at sea the same time Tim Peaks was up in space- and I remember feeling closer to Tim in space, than I did to those on land.
I know from your speeches you are all about 'dreaming big' and an 'anything is possible' mindset. Can you tell us about this, and why it is so important?
A huge lesson we learned was to not take your eye off the ball, even though you think the journey is almost done. Our last night of sailing saw another night of huge waves, we power anchored through, despite almost capsizing again. For us, it was never about reaching Antigua, it was all about giving the challenge a go. The achievement was having a go, and just doing it. It was not about achieving the goal.
One of the things that really changed in me with this experience was mindset. Mindset is everything. For me, I definitely transformed on that journey- living in the moment with no distractions. I'm a big believer in living in the moment- and doing that bought my true self to me.
We were being filmed for a documentary, and the film crew came out onto a boat before our arrival. One crew member said to me "It'll be an amazing experience, really enjoy it"- and I'm so glad he said that, because it would have been so easy to row in, and not feel anything. but instead, it was amazing.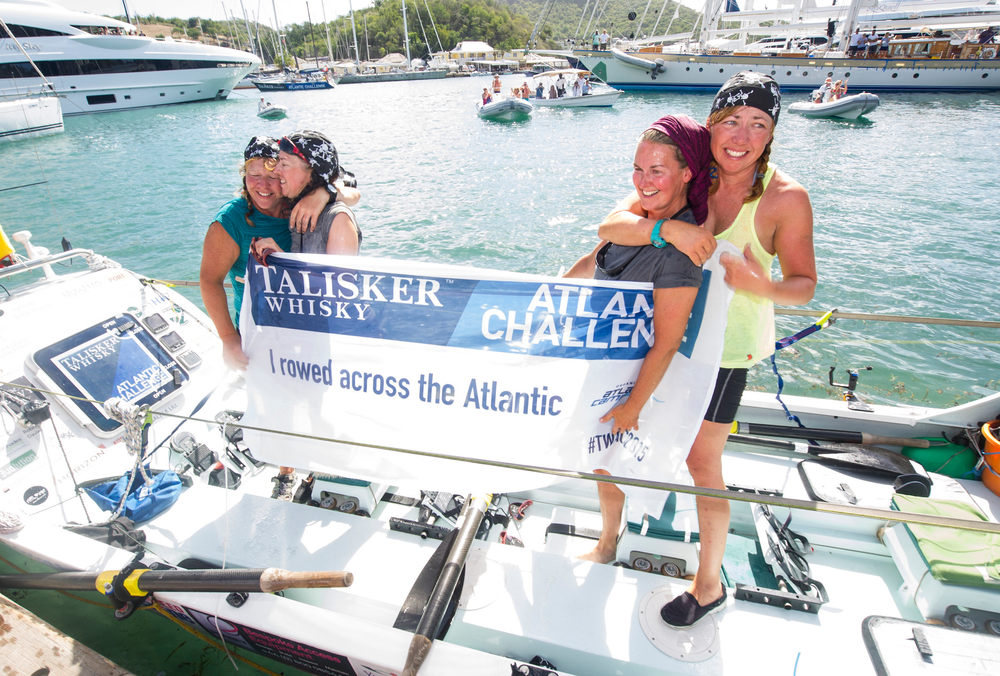 Coming Home
Looking back, it took me a long time to settle back into life at home. We had a documentary deal, a book deal, we were off to Buckingham Palace giving out rewards. On paper, everything looked perfect. For me, I felt miserable, many call it an 'adrenaline hangover'. So many people go through this; being taken out of your comfort zone for such a long time, it is hard to return to normal. My brain was on high alert for so long. When I came back, my brain crashed.
This led me to my passion of coaching, performance coaching and transformational coaching- something I would never have achieved without going through that transformation myself.
Recently my daughter was asked who inspired her. She put down me and that was all I needed to know. She has been positively impacted by my decision to take this adventure, and it all worked out. That to me shows I made the right decision. I want to give mums and women permission to go and do things. I want women to find their ocean. Ours was rowing an ocean, but I hope so many others are inspired by us to find their own ocean. The best thing to come from this is to see how it's inspired others to have a go. Having a go in itself is an achievement. I love where this journey has taken me.
"The achievement is about not giving up, not the destination"
Do you have your sights set on any new challenges?
We did our challenge for Maggie's Cancer Caring Centres. They're an amazing company all throughout the UK offering support to anyone who has been affected by cancer. They give a holistic support in a caring environment. They provide an amazing space.
Sitting at the opening I realised I felt really flat. When Janette asked what I needed to feel better, I knew: "I think we need to do another challenge for Maggie's". Suddenly a man approached us and explained how he was inspired by our resilience, sharing his story of cycling across America. Within five minutes we had planned out next adventure with him, a complete stranger – and it was meant to be.
To that point, I'd never cycled before. I didn't even own a bike. However, we decided we would cycle from Maggie's Place in Leeds, to Maggie's Barcelona – over 1000 miles through four countries. Our cycle was set to take place in April, though due to the pandemic lockdown it was been postponed to 2021.
And that's our next adventure.
https://www.justgiving.com/fundraising/yorkshirerowscycle
Photo Credits: Helen Butters and Ben Duffy