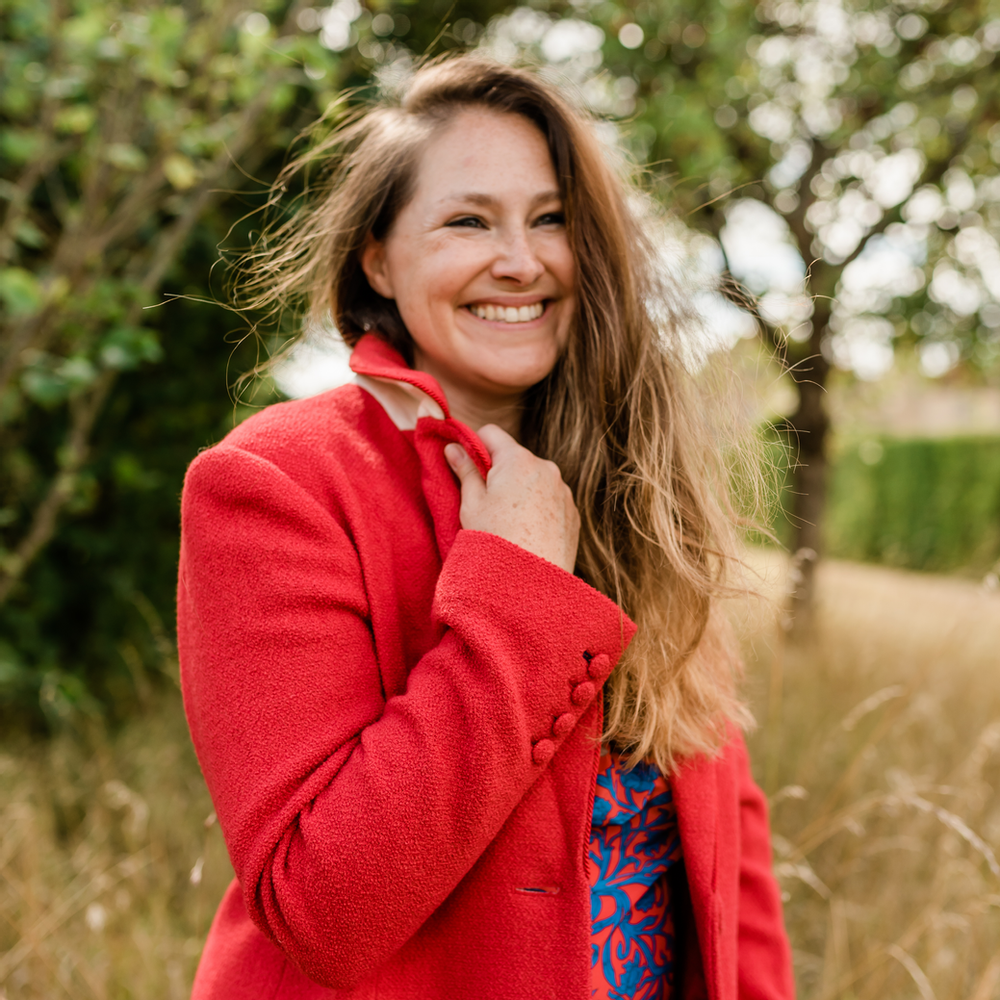 Without stating the obvious, it's been quite a year hasn't it. Evenings are drawing in and quite honestly, loungewear has become the clothing of choice for the past six months. Now there is a chill in the air, it could be time to consider your AW coat collection; so, I am sharing a few of mine to give you some ideas! I often work with a fashion stylist, Victoria Genevieve Styling who helps me to put pieces together that really compliment my shape and my style! I asked Victoria what her view was on why coats are such an important item in our wardrobes. She said ""Coats and Jackets are the most important items in your wardrobe, they are the finishing touches to your outfit and the one thing everyone sees. You could have on the most amazing outfit on under your coat or jacket but if you finish it off with an old or cheep coat that's all anyone sees. The most versatile investment piece is without a doubt a Leather Jacket and I always recommend All Saints to my clients. It's the perfect balance of amazing quality and good value. Other great brands include BA&SH, Reiss, Jigsaw and Whistles. "
Creating your own look and style is important
First things first; finding outfits that YOU love to wear is crucial. Buy pieces that make you feel great. Victoria says we shouldn't have anything in our wardrobe that we don't feel good in. She is so right! I am often buying things that I think I like; but then, I bring home, I try on, I don't feel confident in and…it sits at the back of the wardrobe for another day. Wasteful, I know. Guilty. But, quite honestly, there is never 'another' day to wear it. It is like a sad fashion funeral in the back of my wardrobe. It will just lay there until my next wardrobe detox with Victoria (which is normally once a year)!
Creating your own look such as a floral print dress with a cool leather jacket over the top might not be to everyone's taste but I do love it. A shirt dress with a chunky knit over the top are also just a few new ideas I have been test running! I know…go me! I feel as if I am now known at the school gates as the mum who is always in a floral dress and I don't mind that at all!
What to Choose when it comes to Smart, Classic Coats?
Wool, trench, leather or faux fur; there are so many options to choose from that it can be hard to know where to begin. Here are a few ideas, some are new styles and some are older as it's great to look after pieces you love…regardless of whether they are from a few years ago. Slow fashion is the way forward.
How to Style Pieces the Boden Way
I partnered with Boden for over a year and during that period, I was fortunate enough to be gifted some amazing dresses and coats which I still wear and love today.
I adore this tailored, check coat with its navy blue velvet collar detail as much today as I did in 2018. I don't think I will ever find a reason to remove it from my wardrobe. It looks fab over a floral print dress as styled below or equally, I love it with a plain white t-shirt, jeans and trainers.
Check out (excuse the pun!) similar coats from Boden by clicking here.
Feminine Tailoring with Really Wild Clothing
For the last two years, I have been a proud brand ambassador for Really Wild Clothing. A company that I love and is founded by Natalie Lake. Every single piece created by Really Wild Clothing is simply beautiful. Perfect for the country chic look, which is perfect for my styling.
I recently purchased ,The Chesham Coat from their collection. It is a thing of beauty and I have already had some many lovely compliments on it. A single-breasted coat, it has a timeless, feminine style that I know will last for years. Crafted from a bespoke Linton mid-weight tweed in a cherry red 100% Boucle wool. A versatile piece that can be worn simply with a pair of jeans, T-Shirt, and trainers or dressed up for smarter occasions. A classic silhouette with a revere collar finishes this elegant, statement look.
I styled this coat with a beautiful silk dress, also from Really Wild Clothing. ,Click here to see similar dresses from Really Wild Clothing. You can also check out their Outlet ,here.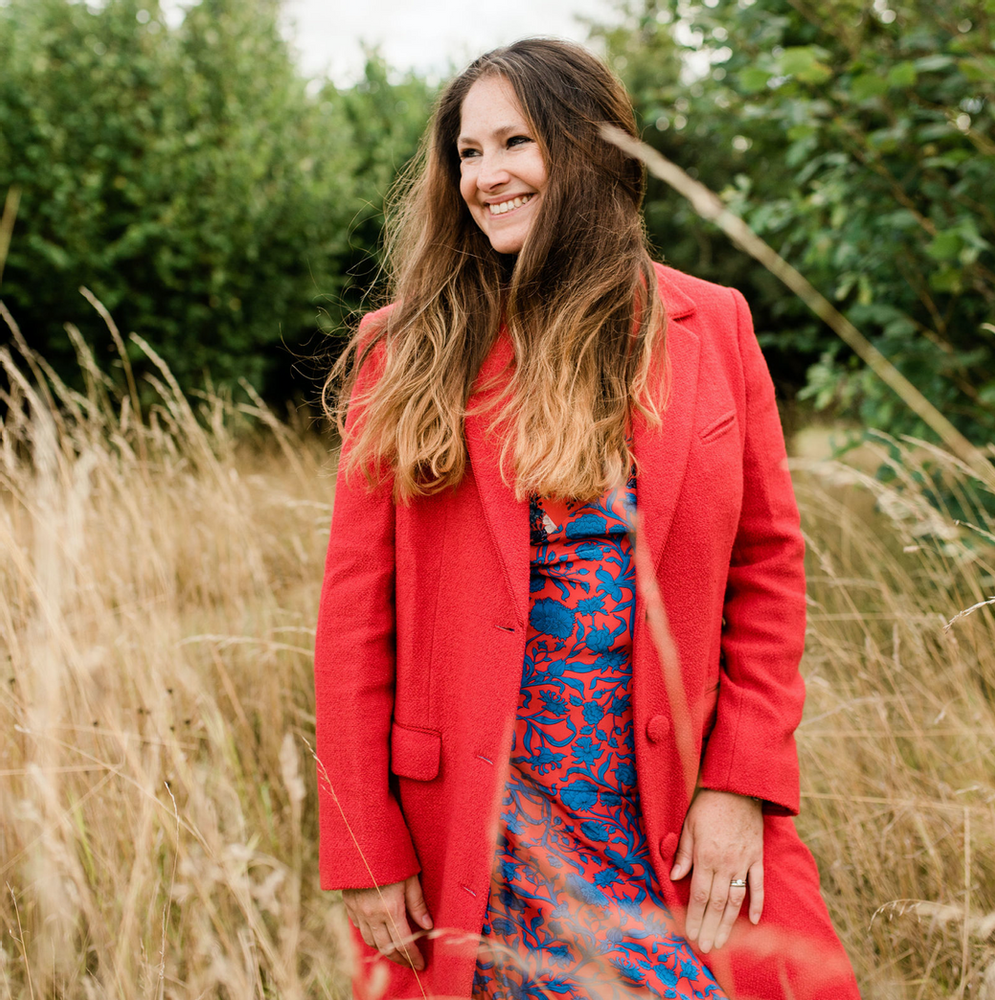 The Leather Jacket
There are countless different coats and outerwear from which to choose; however, few offer the same level of versatility as a leather jacket.
Leather jackets are classified as a "form-fitting" type of outerwear, meaning they contour to the shape of your body. This is important because form-fitting clothes will enhance and compliment your natural appearance. A leather jacket will hug your body just enough to define your shape, improving your appearance and making you stand out from the crowd.
The leather jacket acts as a versatile, throw on item which just seems to work with everything! I paired my Topshop leather jacket here with a Zara floral print dress over my baby bump (he is seven months old now!). I just remember feeling so comfortable and happy in this outfit and buying a size up in a floaty Zara number meant that I hardly needed to spend money on lots of maternity wear.
The last time I had a leather jacket it was circa 2002 and I had short hair and a red leather jacket. I suppose I thought I was pose spice for a few years. Since that fashion faux pas; I didn't have the style confidence to buy another. Until…2019! I kept seeing my friend, Victoria Genevieve wearing a black leather jacket over these floaty dresses; and I thought – that's what I want. I ended up buying one from Topshop which has served me perfectly well, but in insight, I probably should have invested a little more? Either way, I was happy with my purchase.
For months after, my husband mocked me about where I had parked my motorcycle but I really didn't care. The important thing was that I wanted a leather jacket and so I was going to have one!
Regardless of your reason for choosing a leather jacket, it will always be a versatile choice of outerwear that's guaranteed to enhance and style up any outfit! If you have any great tips on places you have picked up your ideal leather jacket, I would love to know!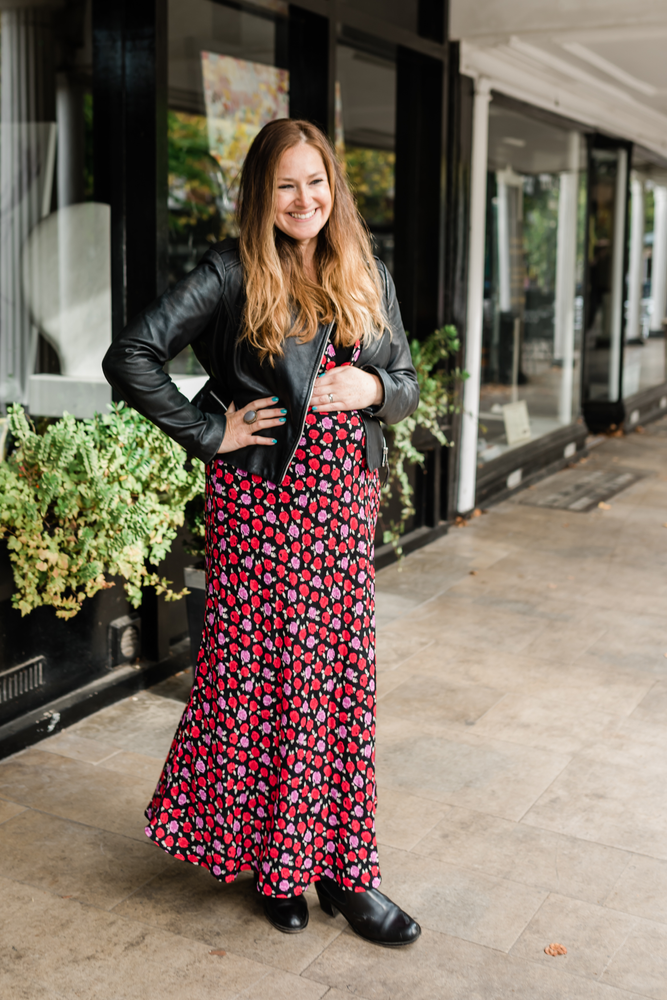 Tailoring Fit for Tea with the Prime Minister
On International Womens Day 2019, I had the enormous honour of being invited for tea at 10 Downing Street. Genuinely…not a joke! I still have to pinch myself now but I have the photos to prove this was one of the most proudest moments of my life.
To mark the occasion, I will always be grateful to Really Wild Clothing. They very kindly gifted me both a silk dress and a smart, wool coat so I was officially dressed for the occasion. I almost cried when I opened the Really Wild Clothing box and the personal note they sent me wishing me luck and to have an incredible day at 10 Downing Street!
I will now always remember what I wore to Downing Street. Proof that wearing an outfit that makes you feel happy and confident can make a big impact on how you express yourself that day.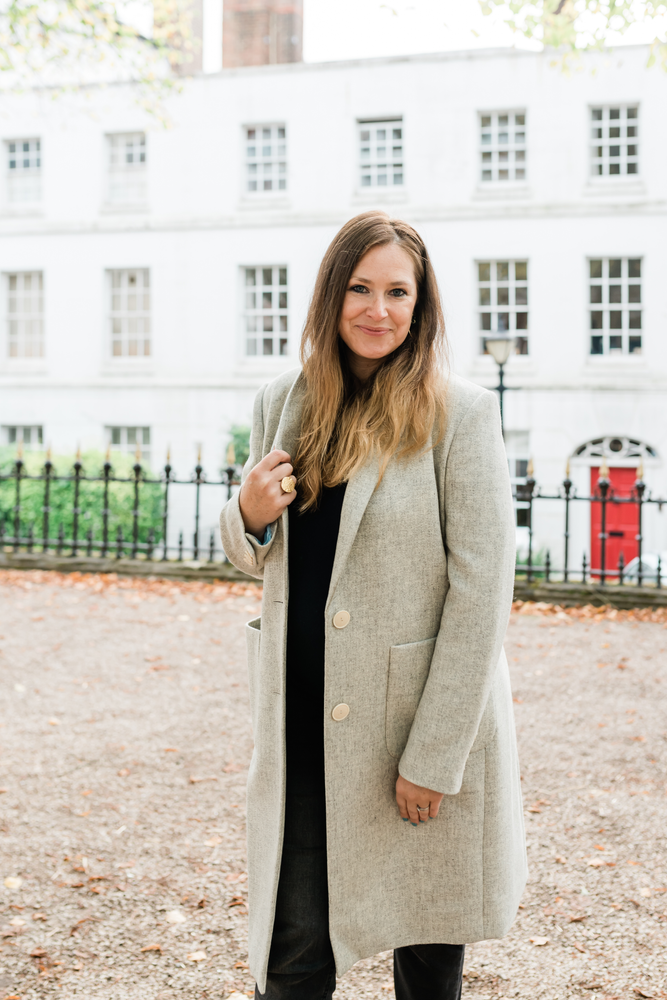 You can find a similar coat design on Really Wild Clothing in their Outlet here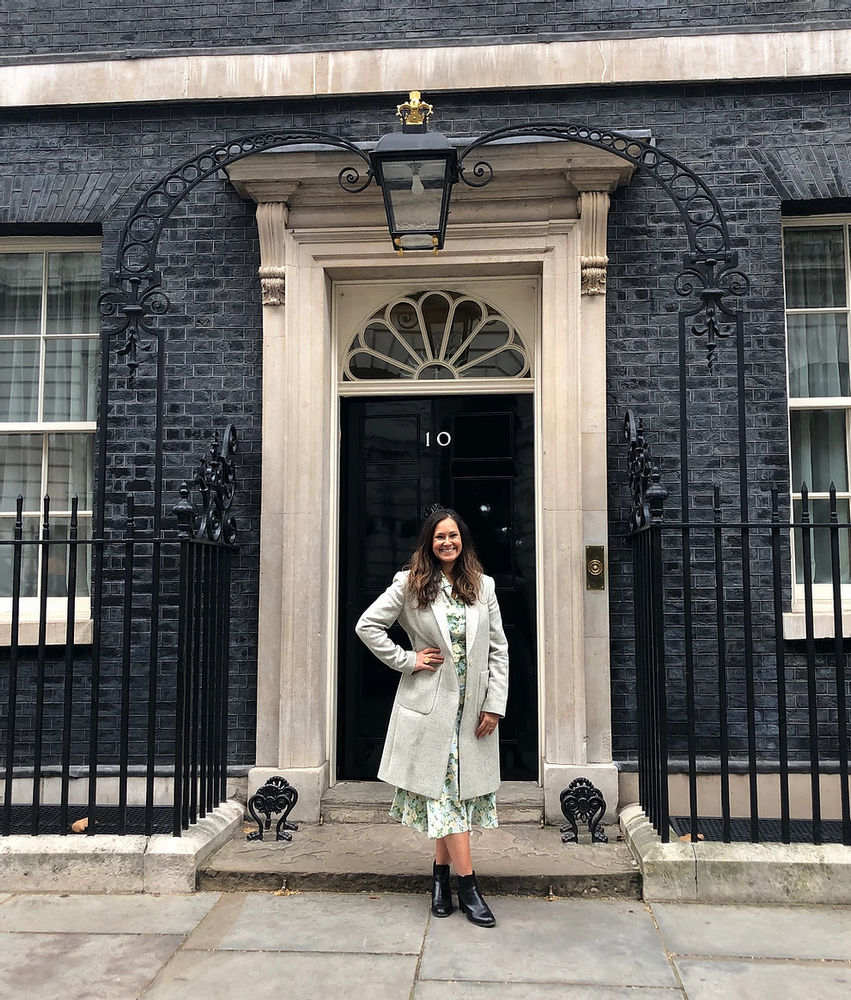 Feel like you need a Wardrobe Reboot? You are not alone! Read how to Detox your Wardrobe here