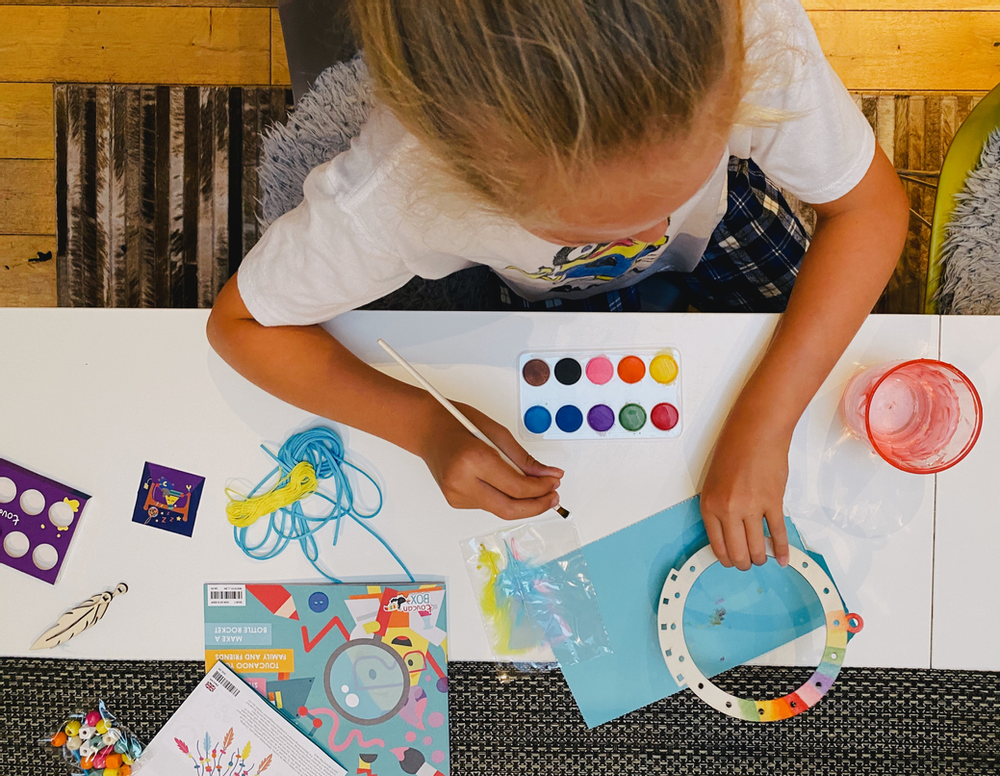 Many of us will agree; we have had plenty of screen time over the last three or four months during this pandemic. Now that the kids are finally…back to school (hurrah!); I am now considering ways I can try and pull my children away from the screen and on to something different. A new way to get their minds working again.
So, what to do on prospect rainy September days ahead?
We have signed up to Toucan Box so we can keep the kids entertained and engaged by stimulating their creative minds. This is the second time we have signed up for Toucan Box and I'm so pleased we are starting to receive it again. But, before I tell you about the subscription service, let me tell you a little more about the business.
For those who know me well, I am a strong ambassador for female founded companies and I was so impressed by what Toucan Box have achieved so far in achieving their vision.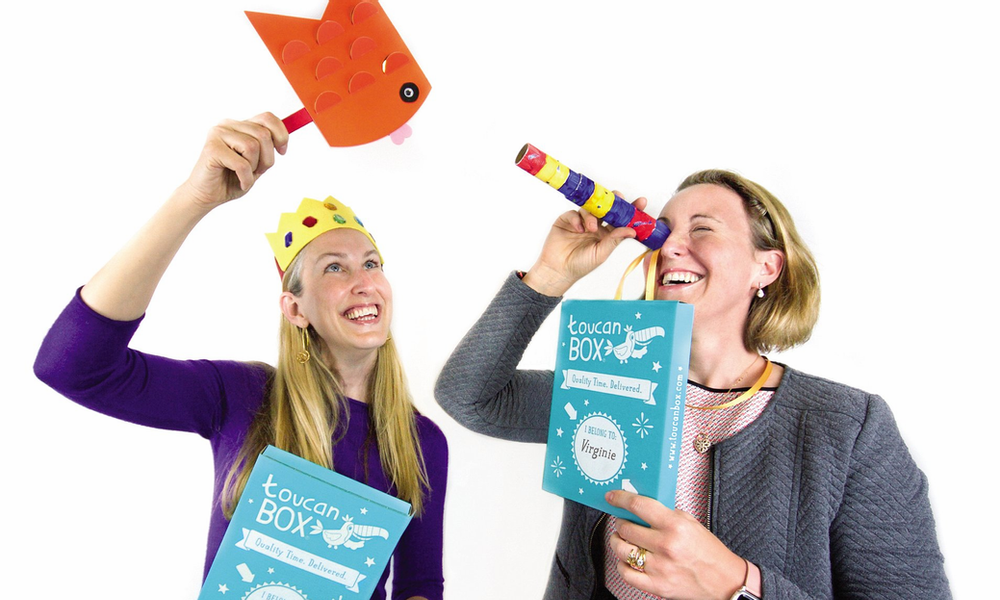 Toucan Box Co-Founders – Photo credit: This is Money
Toucan Box was founded by Virginie Charlès-Dear and Sara Barokas. Calling on her experience as a working mum, former investment banker Virginie partnered with Montessori teacher Sara to solve the problem that while children love arts and crafts, busy parents often don't have the materials to create fun projects at home. Toucan Box now ship in excess of 150,000 boxes each month and the company plans to grow further.
Toucan Box is an award-winning, flexible and fortnightly subscription box service for kids age 3-8. Full of engaging crafts for creative, growing minds that are delivered directly to your door and it's personally addressed to your child too. All of their products are gender neutral and there is no commitment, basically, you can cancel your subscription at any time and it's developed by educational experts.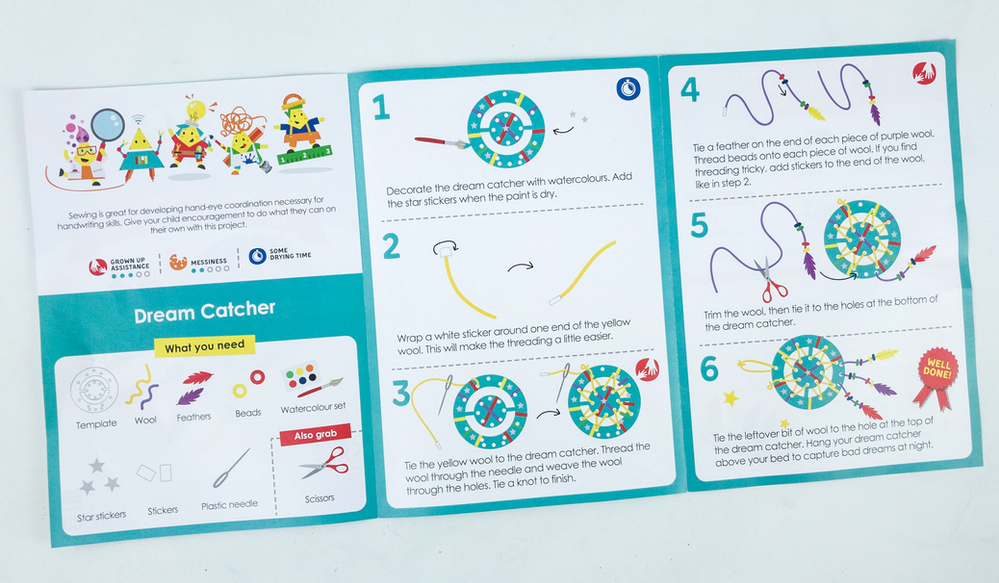 We loved the ,Toucan Box we received and despite my daughter being 10, she got straight in and wanted to make the dream catcher. She spent over an hour quietly painting and decorating her dream catcher which she has now proudly hung in her bedroom. It was so nice to see her sitting down to focus on using her creative side and remembering the enjoyment of making something from scratch.
Being creative is such an important part of childhood
Creative experiences can help children express and cope with their feelings, which, given the recent health crisis, could be really useful. Creating something from Toucan Box can also help to enhance your child's self confidence. For, when you see someone reacting in a positive way to something you have made, it gives such a very satisfying feeling (at any age!). Children love that feeling and as parents, we enjoy seeing the smile on their face when they look so proud of what they have created.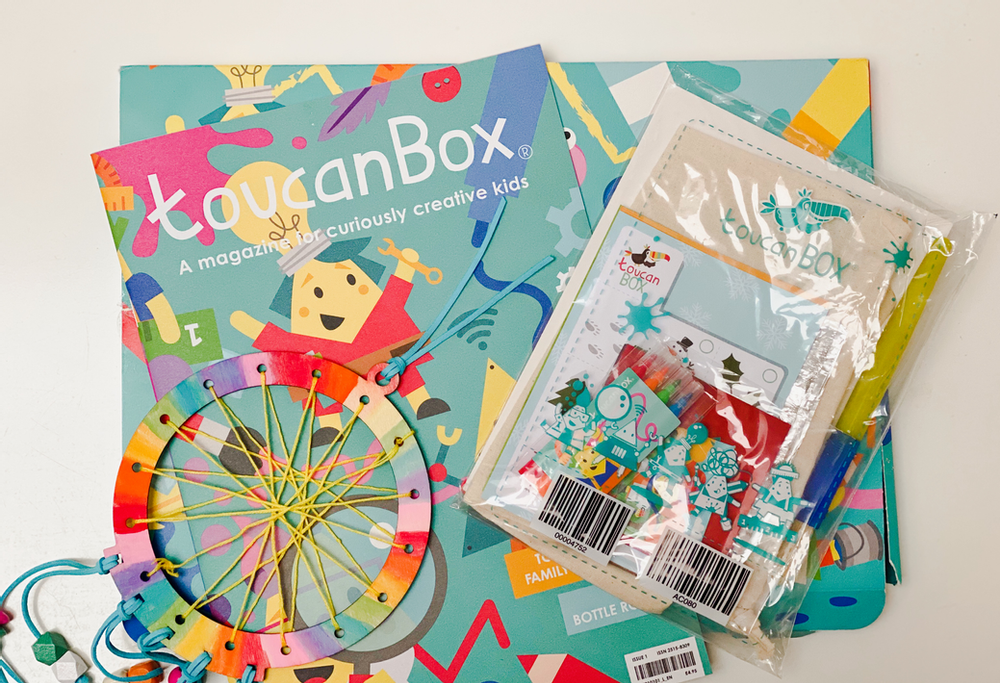 Additionally, getting creative can help children to develop better concentration and focus. When children work in a calm environment they can focus on the task at hand. The more often they practice working like this, the longer they will be able to concentrate. Definitely something I noticed in my own children, who rarely like to sit still!
My 7 Key Benefits of Toucan Box
– Each box is themed and contains all you need to keep your kids engaged
– Inspired by Montessori learning
– Championing STEAM to stimulate kids' creativity and curiosity
– Each Toucan Box includes all materials, colourful step-by-step instructions
– Finished crafts turn into interactive games, dress-up, role-play, toys and more
– Tailored to suit each child own development stage
– Designed to encourage key development skills such as concentration, numeracy, fine and gross motor skills, and problem-solving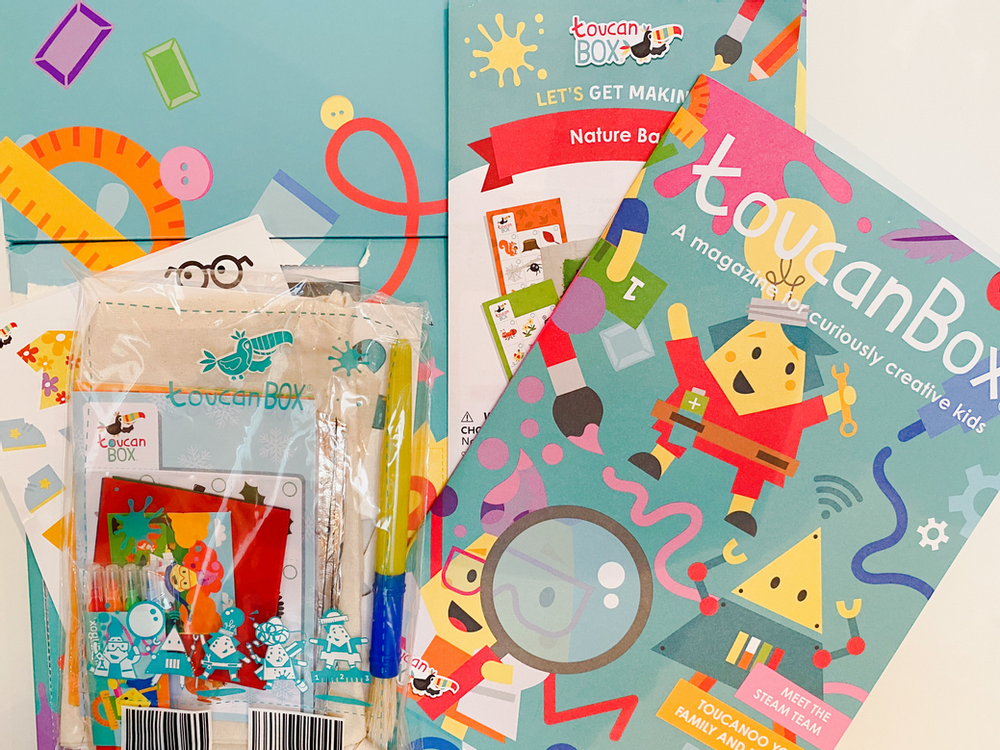 Back to School Offer
By signing up now, you will receive your Toucan Box every fortnightly through your letterbox!
For any purchase of a 6 or 12 months subscription, Toucan Box will give you a 2020/21 calendar (worth £20). Not only is it adorned with inspiring quotes, but it also comes with stickers so you never forget anything. Brilliant for Back to School reminders!
And that's not all, when you sign up for a 12-month prepaid subscription, you can save over £55.00 over the whole year.
Click here to sign up and get creative!
Note: Paid partnership but all views and opinions are my own.