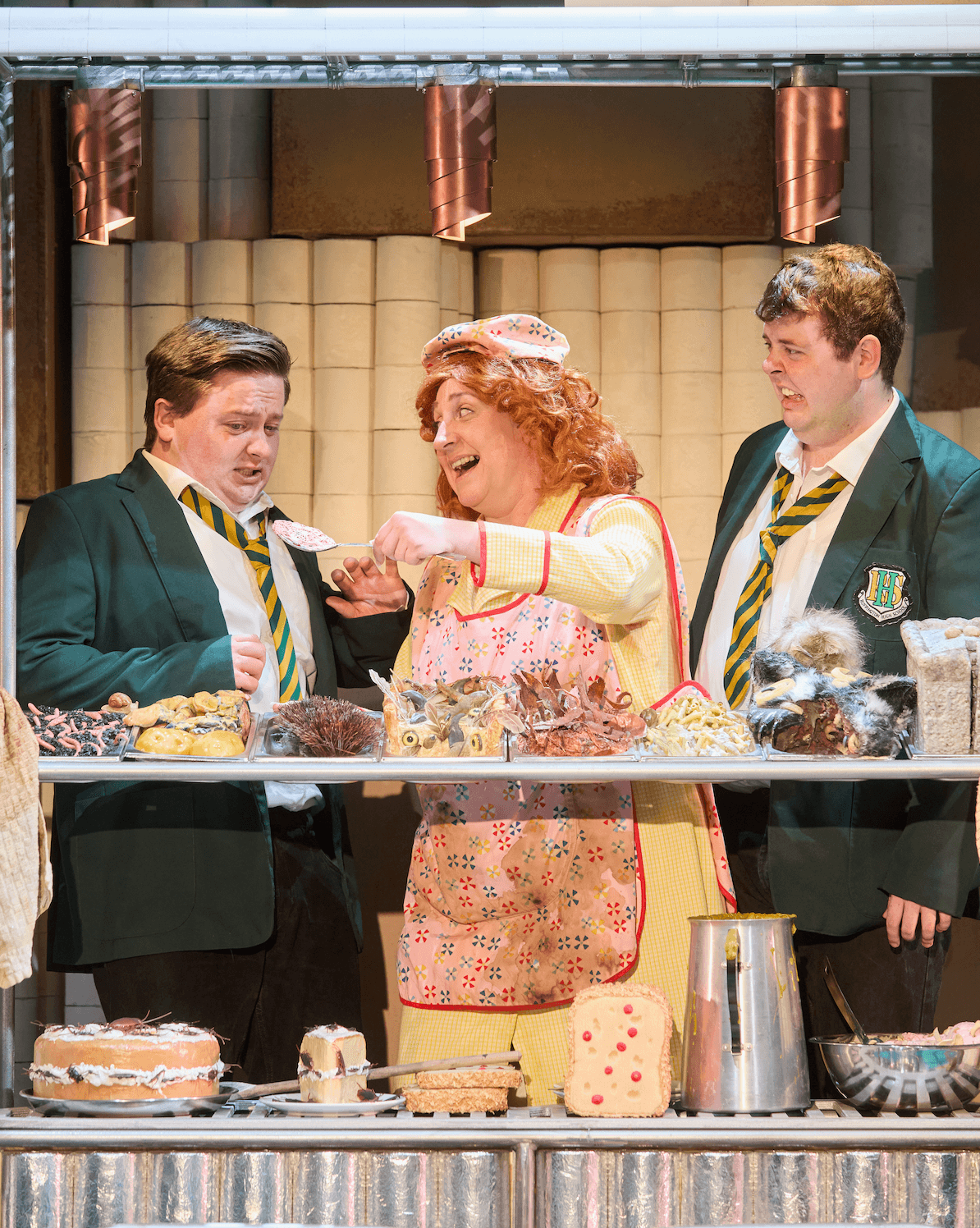 It is hard to believe that our theatres have been closed for sixteen months due to the Covid-19 pandemic. It's been a hugely tough time for the industry and many have struggled to survive. But, despite the financial strain, the theatre industry is known for being strong, resilient and adaptable. Most importantly, the industry is back and it's back with a bang! Now is the time for us all to  have play our part in supporting the theatres to get back on their feet…and bums on seats. We'll come back to the subject of bottoms in a moment!
An email dropped into my inbox inviting us to the Garrick Theatre to watch Billionaire Boy. The brilliant and hilarious play adaption of David Walliams fantastic book! We were so delighted, as despite my children not reading as many books as I would like, I can say that Billionaire Boy is one of their all time favourites. Creatively adapted from the David Walliams novel for the stage, the story follows father and son Len and Joe Spud. Although they started from humble beginnings, they quickly become overnight billionaires when dad, Len invents a new toilet roll. Joe now has everything he ever wanted. From sports cars to £100,000 a week pocket money to pet crocodiles, you might think Joe 'has it all', but really, all he really wants is a friend.
At school, when Joe meets Bob and they become good friends, but Joe hides the fact that he's so wealthy. When Len turns up at the school with Joe's forgotten homework, the cat is out of the bag. As the story unfolds, things seem to go from bad to worse for Joe, but with some hilarious, laugh out loud moments throughout. I won't tell you too much more as keen not to share all the play surprises with you. You'll have to watch it for yourselves!
We were so impressed with the 'all singing, all dancing' compact cast who seemed to turn their hand to just about anything, Many effortlessly flit between playing one character to another with ease. I don't know how they changed so fast! The incredible Rosie Coles in particular, who plays Sapphire (and a handful of other parts), is rarely off the stage. The songs are catchy and the jokes are timed so well!  My nine-year-old son couldn't take his eyes off the stage and at moments when he was laughing so loud, he made the chap sitting next to him laugh aswell! These were fun filled moments were we could all relax and just for a few hours, we completely forgot Covid-19 ever forced our world to pause.
We were all fully immersed in the wonder of the theatre from beginning to end. From a safety perspective, the theatre politely asked guests to wear protective face masks throughout the show, which everyone seemed to adhere to. There was popcorn, half time ice cream (a must) and of course…chocolate buttons! We had stalls tickets in row H which gave us a brilliant view of the stage.
I dare you not to fall in love with this play. I was hooked from start to finish in the same way my children were. It had real 'Matilda' vibes which makes the play feel like it is flying by in minutes. Billionaire Boy isn't just for children. It has perfected all round family entertainment with tones of our British class system and toilet humour, which let us been honest, never seem to age! In summary, I was impressed and humbled by important messages from David Walliams' creative story-writing. This is a story to remind us all that money doesn't buy happiness and explores how we all must never underestimate the importance and value of a true friend.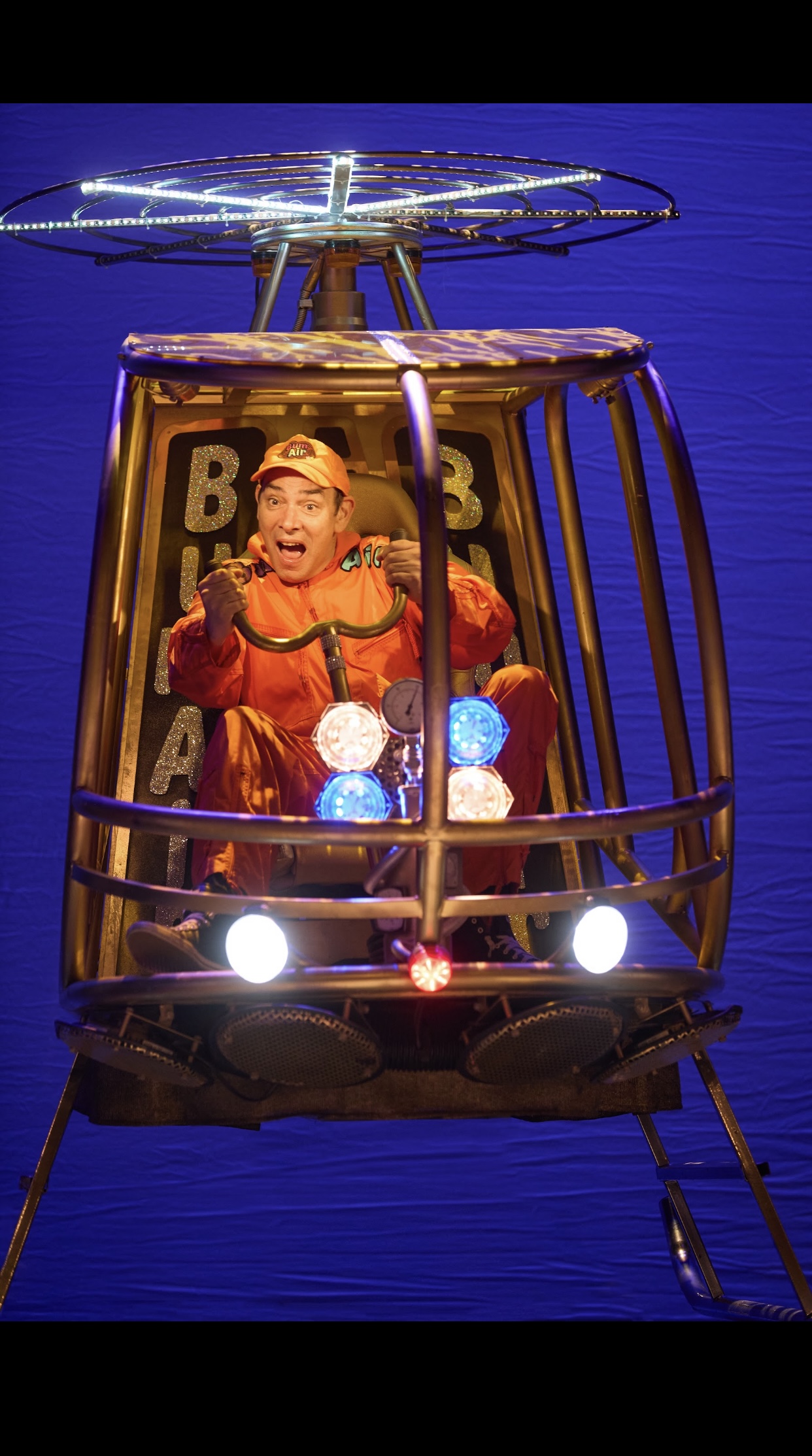 Who would Enjoy Billionaire Boy?
Thinking of taking your family to see a show this summer? It is a play for everyone! My two eldest children are aged 9 and 12. In short,  they absolutely loved it. However, there were children there from around 6 or 7 years upwards, so don't worry if you have littler ones. I would highly recommend this play at Garrick Theatre in London's West End. A fantastic day out. There is plenty in this play for parents and grandparents to enjoy too. So grab your popcorn and get comfy as the theatre needs you. Expect pure joy and laugh out loud moments and if you don't believe me; well, I'll just have to eat loo roll for the rest of the week!
Book your Tickets 
Billionaire Boy at Garrick Theatre 2 Charing Cross Road London WC2H 0HH
Runs until 22 August 2021
Book tickets at https://www.nimaxtheatres.com/shows/billionaire-boy/
Note: Theatre press tickets were kindly gifted to us by Chuff Media in exchange for press coverage. All views and opinions are my own.
Billionaire Boy – Play photography credit: Mark Douet / Birmingham Stage