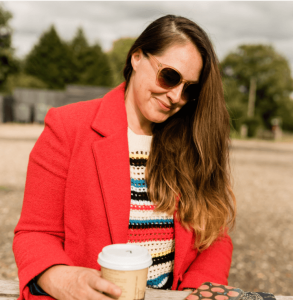 So, how was last year for you? Would you consider it to be successful? Do you feel as though you accomplished what you wanted?
I recently met with javelin Olympic athlete, Steve Backley OBE. Steve is a retired British track and field athlete. He formerly held the world record, and his 91.46 m throw from 1992 is the British record. During his career, he won four gold medals at the European Championships, three Commonwealth Games gold medals, two silvers and a bronze at the Olympic Games, and two silvers at the World Championships. In summary, a lot of medals. I do hope he doesn't wear them all at the same time. I count Steve as a friend and we often talk about business, family and leadership, as our core subjects.
When I told Steve about my blog, my keynote talks for raising confident girls and how excited I was for the future; he listened. He knows me to be ambitious, positive and motivated. But, sometimes when you are ambitious, you're bound to feel like a failure from time to time. Setting your own ambitious goals is great but it can feel disappointing when those goals don't come to fruition. We beat ourselves up for under achieving. Often, we are our own worst critics. It's easy to add a bit of guilt into the mix here too. We ask questions to ourselves, such as, could we have done better? Why did that go wrong? Was it all my fault?
As we tumble through this year, some of us may be thinking about what we want to achieve. When I think about this statement, it reminds me of one simple question Steve Backley asked me. He enquired, "Jo, what is success for you?". I was slighted stumped. It's a tough question to reply to. How do we define success? Sometimes, we think that materialistic things make us seem or feel more successful. That possessions are a mark of success.
Nearly two thirds of the public believe happiness is the best measure of personal success – better than salary or seniority – that's according to a survey conducted by the University of Birmingham into the meaning of success. In another survey published in the Express newspaper last year, 70 per cent of Britons believe that being content is the true benchmark of success. The top two signs of success where marked as being happy and being healthy.
Regardless of what you achieve, there's always someone with more, and this can make you feel like you're losing. Real success is about who you are and how far you've come. If you ever worry that you're not as successful as you should be, you may be evaluating yourself against the wrong criteria. Sometimes we need to pause and reflect on how much we have accomplished in our life.
Here are 3 things I have learnt about success: –
Failure is part of Personal Growth
I have learned that the only people who never fail are those who don't try. I am trying to embrace each failure as an opportunity to learn something—and move on. I don't think we ever really experience true success until we learn to embrace failure. Mistakes pave the way for success by revealing when you're on the wrong path. When things go wrong, look for another way and keep going.
Look at how far you've Come
I have made a promise to myself to take more time to reflect on what makes me happy. To take more time to celebrate what I've achieved so far. Celebrate small accomplishments, reflect on step of the journey and celebrating each milestone which motivates us to continue with the journey. My children could be my greatest achievement of all. Next year, I want to challenge and encourage growth and passion in all of my business pursuits, relationships and myself.
Ask for Help
When we set ourselves goals and targets, sometimes it's hard to achieve them alone, so build a strong network around you that encourages, supports and guides you.
My friends help me generate so many creative ideas for my blog, I would be utterly lost without the power of sisterhood. Women are natural nurturers and empathic givers. It's like women instinctually know how to nourish each other and pick us up when we are down. True, right? Although, I should also mention that I have a few men in my life who also are very supportive, my husband for one!
As a closing thought, I wondered how billionaire, Sir Richard Branson, founder of the Virgin Group, equates success. In a LinkedIn post, he shared his answer. "Too many people measure how successful they are by how much money they make or the people that they associate with. In my opinion, true success should be measured by how happy you are."
So there you have it. Yes, I want my business projects to be successful and I'm passionate that they will be. But, my definition of success is knowing that I want a happy and healthy life for me and my family.
The future….I'm coming to get you.