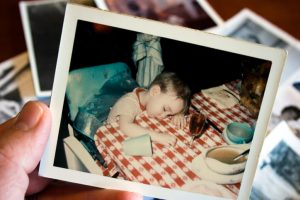 So there you have it. The enormous build up and the kids have ripped open every beautifully wrapped present by 6am. Yes, it is true that I didn't need to add the ribbon to the presents. Just added more delay and frustration for them. "Why would Santa do that?" They exclaim.
Anyway, the children are happy and later that morning, the guests start to arrive. The bubbly is poured and some level of calm is restored. We gently ram the enormous turkey into the oven and try hard not to drop it under it's sheer weight. "Oh dear. Don't you have a tray large enough for that darling? Enquires my mother in law. "You need a proper turkey tray." True. I don't have all the right tools for the job but thanks for noticing. Three and a half hours later and the lunch is demolished in under twenty minutes. I conclude that to be a a success and we are feeling slightly smug. We smashed it.
Later that afternoon, I look around to see the array of new toys thrown to one side and the cracker toys have already been lost down the side of the sofa. I probably won't find those until next spring.
But now Christmas Day and Boxing Day have past, which are, arguable the most important family days of the year. So, what are we supposed to do now? Some of us have gone back to work. Some of us booked off the extra days, which now we are unsure of what to do with. We are lost in the gap between Christmas and New Year. The gap is the size of the grand canyon and it's stuffed with lashings of Brie. Slowly but surely, we gently fall into a Christmas food coma.
As wonderful as Christmas time is, some of us just have a lot of trouble sitting still. We constantly feel like we should be doing something else. Not only that, but I haven't spent so much time in the house for months and now I'm noticing all the annoying things that need sorting around the house. The bulbs that are not working, the tiles in the bathroom that need re-grouting. The fact that the bathroom sink needs unblocking. Should I just embrace the quiet time and enjoy every minute?
Christmas break is about doing what's right for you and your family. If you want to walk around in your PJs until midday, then do just that. If you manage to get dressed and leave your pit, then just do what I did today. I shoved on some jeans and a jumper then drove over to my sister in laws house to sit on her sofa instead of my own. Genius. Once we got home, we just slumped back onto our own sofa again. Every day I seem to get more and more lethargic. I reach for more turkey leftovers. This isn't helping. Another food coma commences.
At times when I'm not napping or eating, at least the TV options are pretty good. I'm on a massive nostalgic trip of ET, Back to the Future, The Sound of Music and Home Alone. I found my happy place. I'm just praying that The Golden Child, Karate Kid and Adventures in Babysitting will come on next. Oh please god, make it happen.
For the moment though, I'm wrapped in a blanket, on the sofa watching Stranger Things, Season One.
How are we ever going to get back to our normal routines?