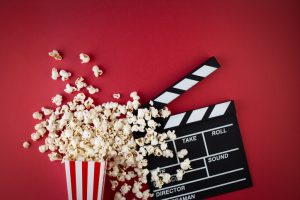 It feels hard to imagine a time before every child's bookcase contained a sticky-finger-marked, well-read copy of a Julia Donaldson classic tale. In fact, it felt hard not to fall in love with the Gruffalo, despite his knobbly knees and turned out toes. I finally now feel I have earned my stripes spending a large portion of my life as a parent reading Julia Donaldson books to my children!
Julia Donaldson's extraordinary imagination has produced many classics including Stick Man and Room on the Broom amongst many others, making her undoubtedly the most popular author for very young children writing today. She is an incredibly talented, prize-winning author whose books have has sold over 17 million copies worldwide and have been translated into seventy-five languages. Julia also writes fiction, as well as poems, plays and songs and her brilliant live shows, are always in demand. She was the 2011-2013 UK Children's Laureate and has been honoured with an MBE for Services to Literature. Julia and her husband Malcolm divide their time between West Sussex and Edinburgh. Julia feels like my hero, or heroine I should say.
Julia Donaldson's book The Highway Rat, beautifully illustrated by Axel Scheffler has now been brought to life through our screens by Magic Light Pictures. It is fantastic adaption of the book, as Magic Light Pictures were the makers of previous Donaldson TV hits, including 2009's The Gruffalo and 2015's Stick Man.
In this story, The Highway Rat tells the tale of a ravenous rat who craves buns, biscuits and all sweet things. We all relate to that! I'm constantly craving a jam doughnut in my life. Tearing along the highway, he searches for sugary treats to steal, until his sweet tooth leads him to a sticky end. There is much to savour throughout in this richly vibrant piece of animation. It is packed with charming moments – a swashbuckling encounter with a swarm of bees. It is a fanatically fun and clever combination of humour with drama, which the children are bound to enjoy.
And just like many of the Julia Donaldson classics, The Highway Rate is both enjoyable and timeless. It could produce multiple viewings in the same sweet way as The Gruffalo. Yes, parents, you could find this one on repeat!
This sweetly satisfying animation features the voice talents of an all star, home grown cast; David Tennant (Dr. Who, Jessica Jones, Broadchurch); Rob Brydon (Gavin and Stacey, Cinderella, Stick Man); Frances De La Tour (The History Boys, Into The woods, Alice in Wonderland); Tom Hollander (Pride & Prejudice, The Night Manager, Mission Impossible – Rogue Nation); and Nina Sosanya (Love Actually, W1A, Last Tango in Halifax).
An instant classic the whole family can enjoy; The Highway Rat charges on to DVD on 5th February 2018.
Win a Guilty Mother 'The Highway Rat' DVD gift set (and some surprise goodies) by heading over to the Guilty Mother Facebook page. Good Luck!