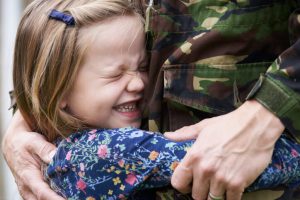 For many, Remembrance is associated with the fallen of the First and Second World Wars. While we will always remember them, the Legion wants to raise awareness of a new generation of veterans and service personnel that need our support. Millions of us like to do our bit and express our commitment to the poppy appeal by wearing a poppy for a few weeks, once a year.
Donating to The Royal British Legion helps those in need within the Armed Forces community. They provide support for members of the Royal Navy, British Army, Royal Air Force, veterans and their families.
Last year, £146.9million was raised through the Poppy Appeal and all other fundraising was spent on the Legion's operational services. However, this blog is to show how we can donate to The Royal British Legion anytime of the year, not just when we buy a poppy.
In fact, I was upset with myself for not really thinking about this before. Charities need support and rely on donations throughout the year, not just at special times. Guilty Mother is working with The Royal British Legion to help show you different ways you can support the amazing work they do – any time of the year. I didn't know that there was an online shop (http://www.poppyshop.org.uk) until The Royal British Legion told me about it. I was astounded by the wonderful array of gifts available in their online poppy shop. There really is something for everyone.
Around two weeks before remembrance Sunday, I always make a point to buy four poppies. I buy two small ones for the children and the brooches for both my husband (a former Royal Engineer) and I. I take a lot of pride in knowing that it is my responsibility to provide those for the family and it's become a personal tradition. But this year, I couldn't find the brooches. I searched so many shops and local newsagents but the usual places I get them were sold out. If only I had known to simply browse the online poppy shop, I could have bought them from the comfort of my home.
There are so many great gift ideas on the website, I would really recommend you look on here before buying your last bundle of Christmas presents somewhere else. Why? Because 100% of profits from the Poppy Shop go to help the work of The Royal British Legion.
I love Lots of items form the poppy shop including; The poppy bag, The jewelry box, and the candels.
In summary, buying from the poppy shop is a humbling way to remember those we have with us at Christmas, those we have lost and those who are re-building their lives. I was quite shocked to read that nearly a quarter of those they help now are below the age of 44.
If you do buy something from The Poppy Shop online, do comment on this post or let us know. We would love to build some awareness and share with others.
For more information on The Royal British Legion, please visit http://www.britishlegion.org.uk/